R-GOL
We're on the same team.
Dedicated e-commerce solutions for football fans in 32 countries.
Assumptions
Before we started working with R-GOL, this customer was already selling on the Internet through an online store for retail customers, a separate B2B platform as well as the R-GOL.pro platform for professionals. As sales continued to grow, there was a need for new e-commerce solutions, and the current store was not ready for this kind of scaling. The store's graphic design also needed to be refreshed to be just like the R-GOL community – modern and encouraging to be active. At the same time, the store's expansive offerings required maximum clarity in content architecture. Another important aspect was to automate the processes of handling orders and returns, make the functional part of the website more attractive with new solutions, shorten the purchase path and make shopping easier – both in the desktop and mobile versions.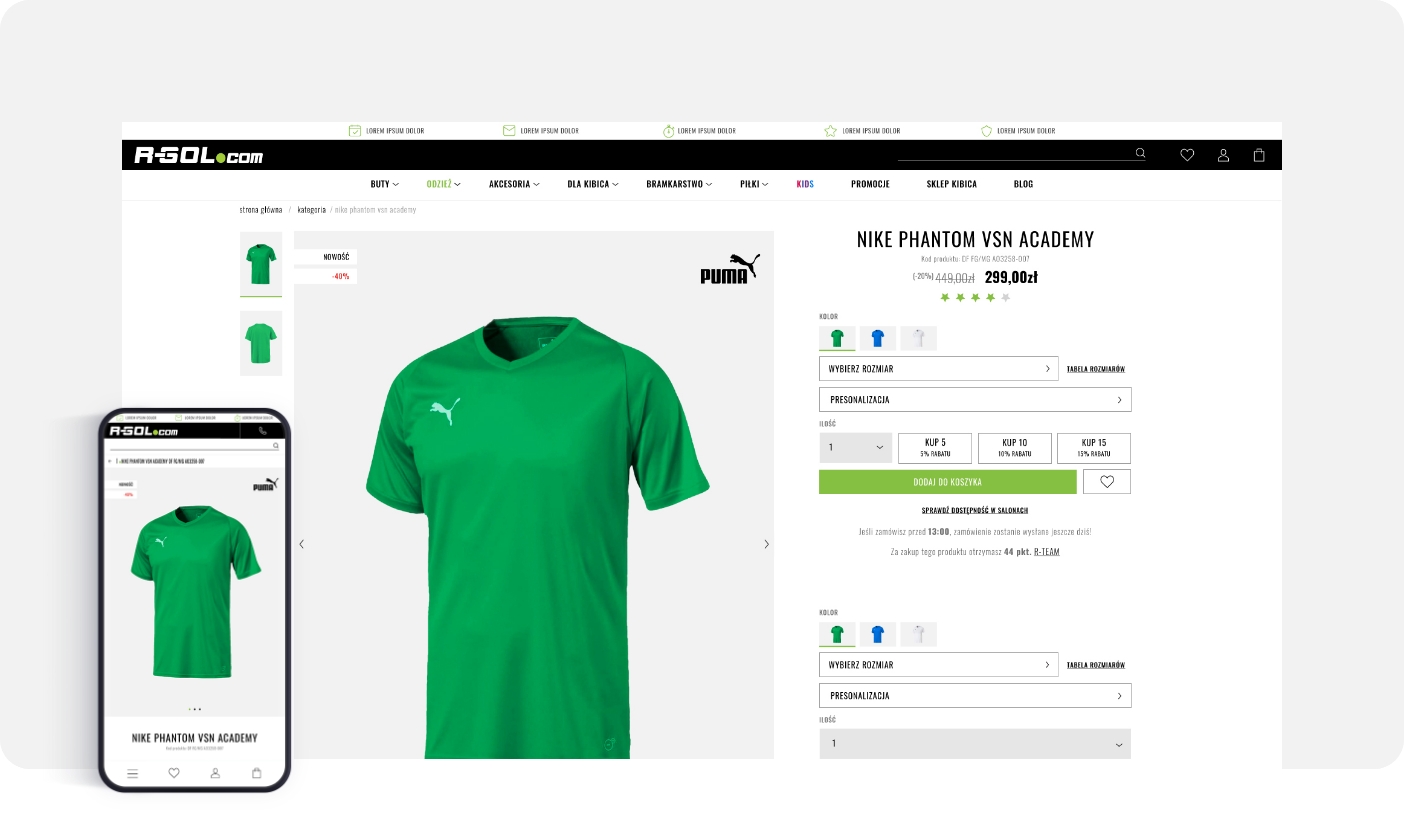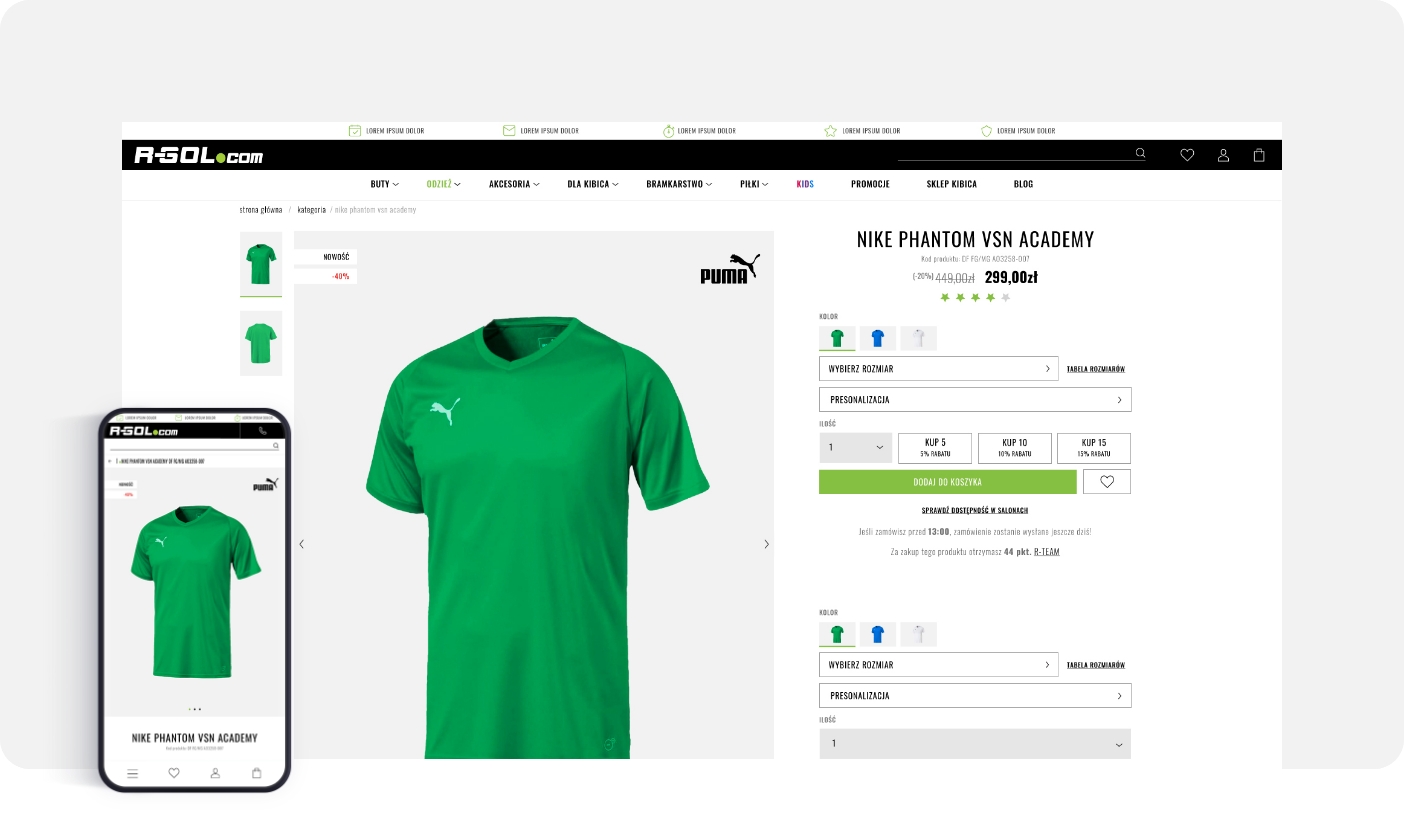 What we did?
The research and analysis work enabled us to create UX mock-ups, which then became the basis for implementing an effective content architecture. Dedicated graphic designs were created in parallel. Based on our proprietary Cartalo engine, we created the new R-GOL.com e-store and R-GOL.net B2B platform from scratch.
Due to its integration with the Streamsoft Verto ERP system, the new R-GOL store ensures work efficiency. The platform was provided a new loyalty program, including a powerful wizard for creating promotions and discount codes as well as gift cards that work online and in-store. We integrated the store with fast payments (Blik, Google Pay, Apple Pay) and the PaySmartney deferred payment system. We decided on two shopping steps that allow customers to quickly purchase and pay for an order at their convenience.
The R-GOL.com store was intended to provide customers with the ability to customize products. To this end, we prepared a more optimal-to-use solution for a print and embroidery personalization tool that allows users to create their own customized products.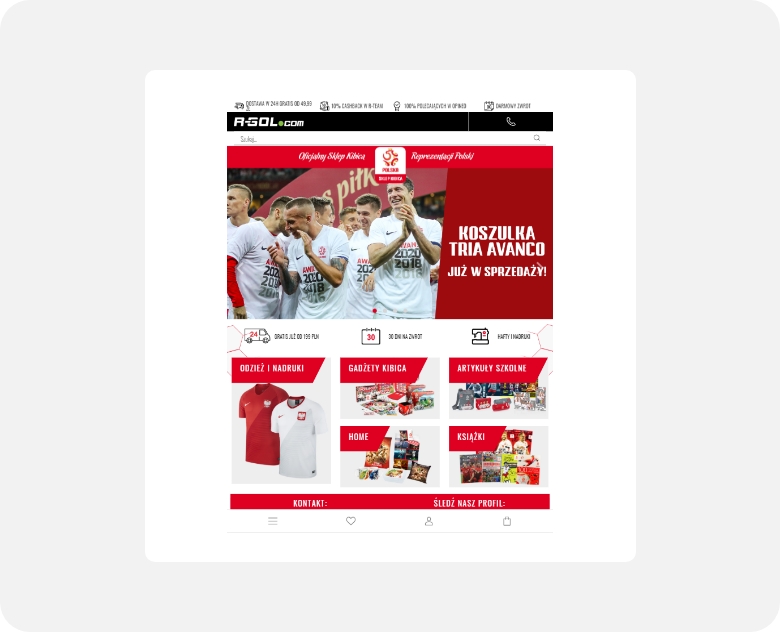 R-GOL.com site form a cohesive world of football shopping
The new store refreshed the company's image as well as improved the readability and perception of content. The shopping path – which is now shortened to just two steps – makes it easier and faster to complete purchases. The store deals with a large number of orders, including overseas, and thanks to a powerful CMS, the customer is able to process orders efficiently and quickly. The store allows payment in six currencies. What's more, thanks to the Cartalo platform, R-GOL has access to modules tailored to the needs of growing sales, such as new language versions or expanded marketing tools, including integrations with a mailing tool.
The mobile and desktop versions of the R-GOL.com site form a cohesive world of football shopping. The layouts of the site keep the customer in the same climate, and the availability of all functionalities as well as product and service offerings allow for alternate device use with the highest level of usability and shopping satisfaction. According to Google Analytics, as of April 2021, the R-GOL.com e-store already generated more than 75% of sessions from mobile devices and more than 55% of transactions made in such a way.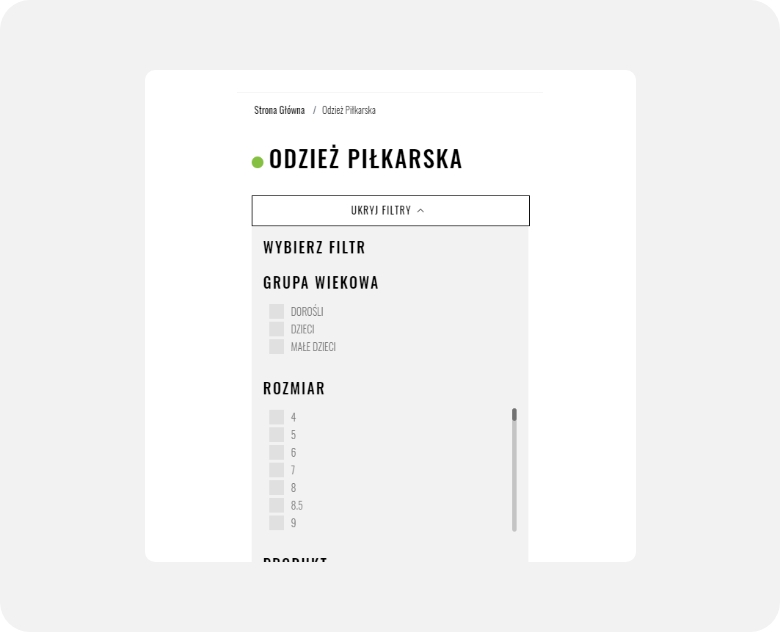 We've built an effective relationship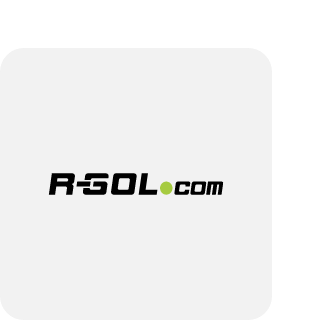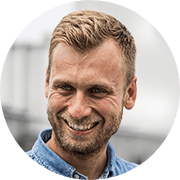 Wojciech Radziwon
Marketing & E-commerce Director at R-GOL.com
Commitment, flexibility and communication – these are the most important values in business cooperation in my opinion. These are qualities that our partner Media4U undoubtedly possesses. After nearly three years of cooperation, I know that we made the right choice, and subsequent joint projects only confirm that.
10 000

products
in the e-store

13

language versions
of the R-GOL.com store

32

countries,
where shipments are made