Bonprix
We've been collaborating with the Bonprix brand for more than 20 years. Since the beginning, we've been steadily developing an e-commerce platform that operates in 10 countries.
Assumptions
Running online sales on such a large scale is a challenge for the Bonprix brand. Being a leader in the apparel market, the company needs to ensure efficient operation in each country separately, taking into account market conditions, diverse currencies and multiple language versions. The new platform was to enable the implementation and development of new features of the site, its extension, and expansion of its store offerings. The integration with Digistyle – a central product management system – was intended to automate entering new products into the online offering and provide more information about them to store users.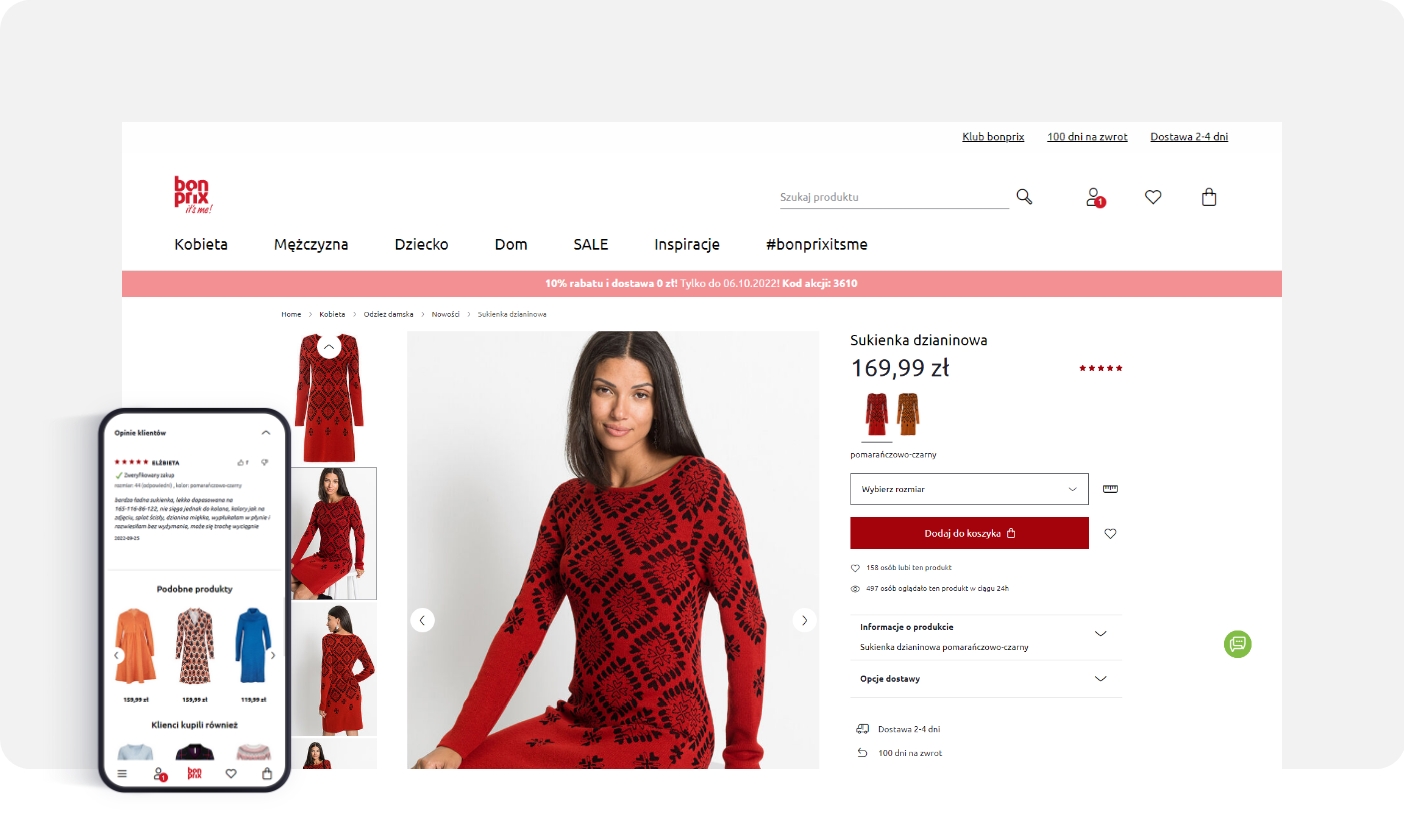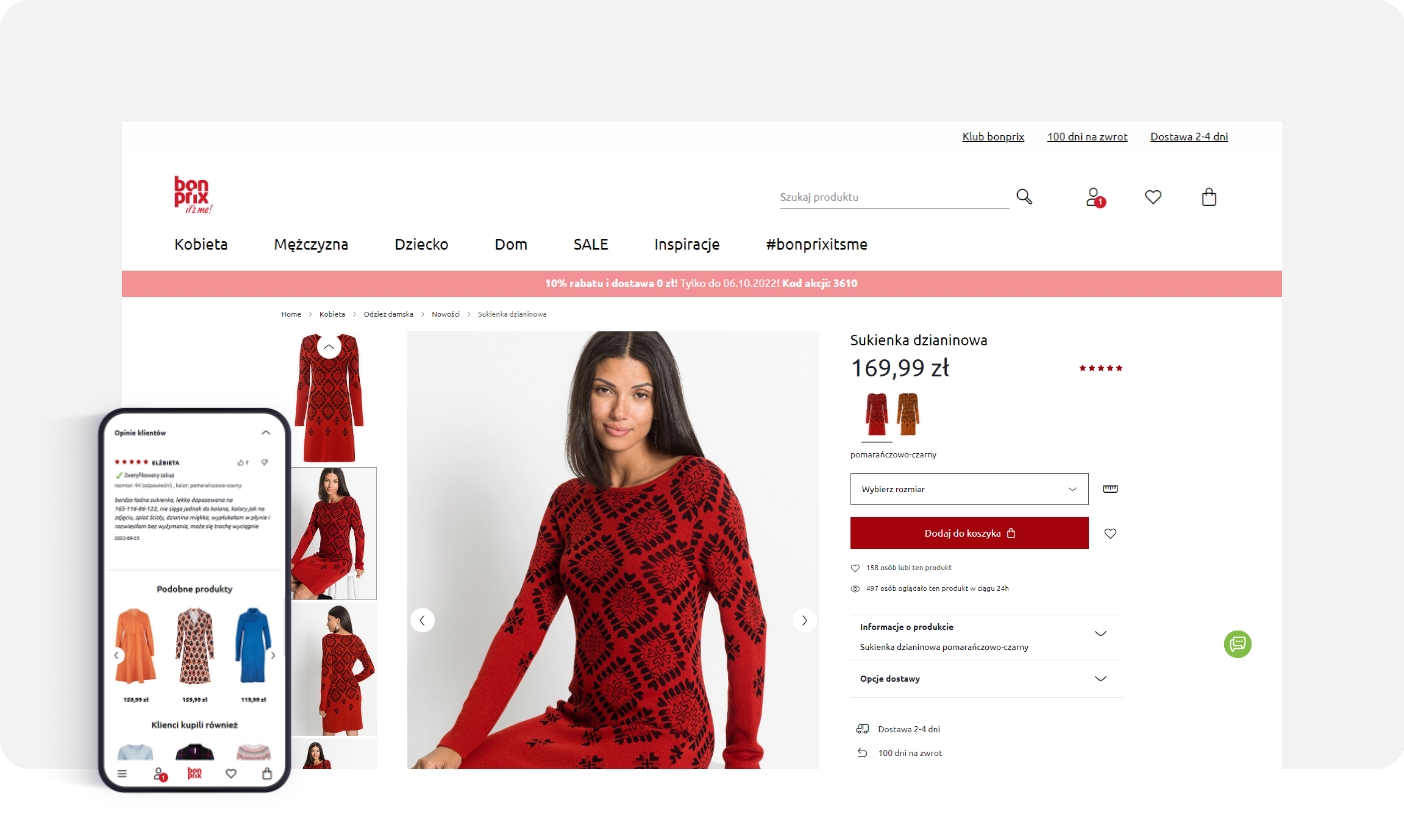 What we did
Bonprix's first platform required code redesign and refactoring. We developed solutions that would be both aligned with OTTO's standards and those of other foreign Bonprix sites, while at the same time we did not forget about an option to introduce further expanded integrations and new functionalities.
The project also included data migration, designing new views of the site, preparing translations for the site, writing SEO-friendly texts, developing methods to migrate the current product database and categories to the new store engine, and much more.
One by one, we migrated and implemented the project in all countries of the Polish group. The Polish store was unveiled as the first one.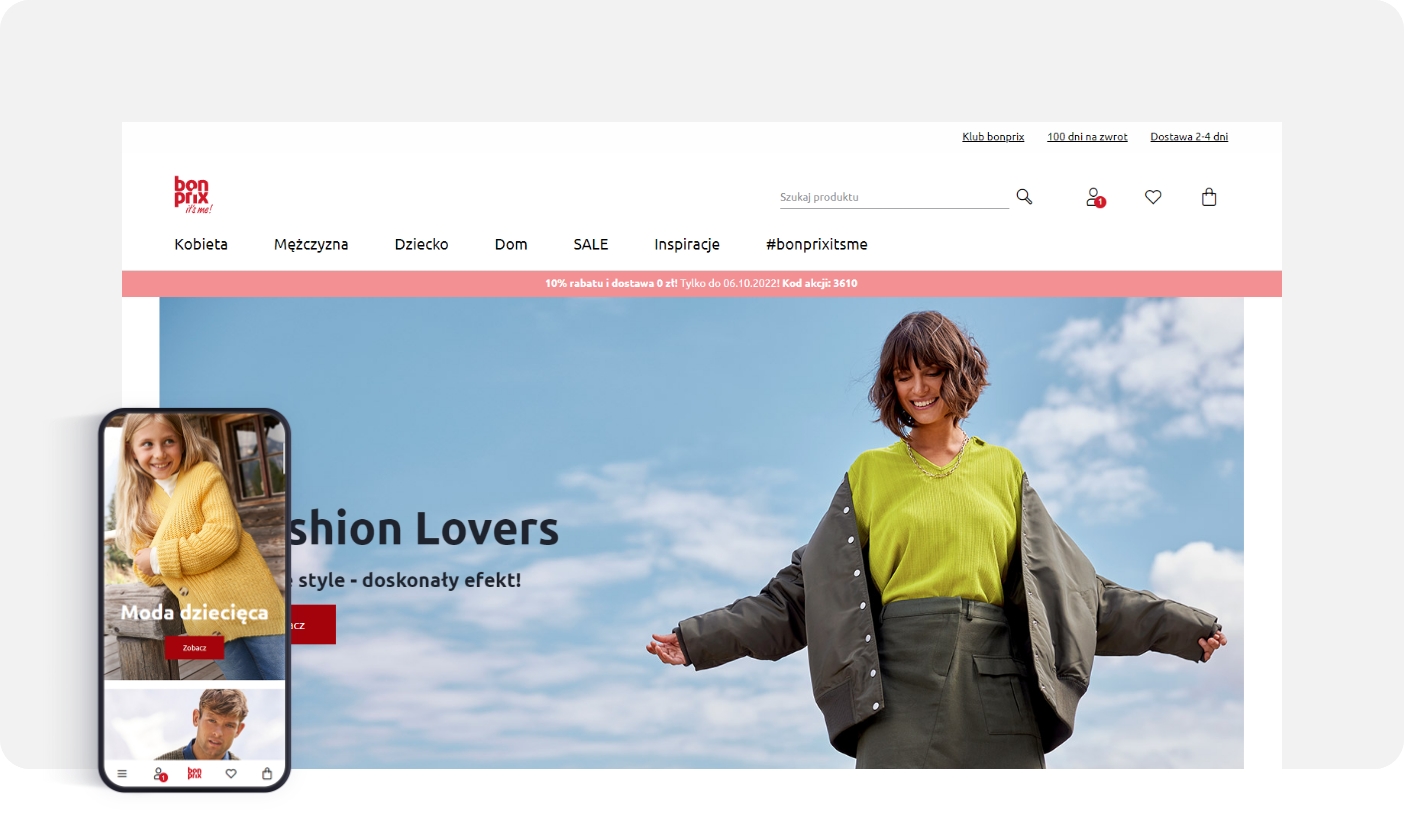 The Bonprix Poland platform ranked in the top 10 in a ranking of the fastest online stores on Black Friday 2019.
We were keeping an eye on the users' reactions as first comments about the new platform started to appear on the Facebook fanpage of Bonprix – the risk was high. The platform provided entirely new functionality and required customers to put in the effort to learn how to use the new website. We completed the migration of all sites to the new platform in July 2013. Since then, we have continued to work with the customer, providing full post-implementation care, support and implementation of new functionalities. The Bonprix Poland platform ranked in the top 10 in a ranking of the fastest online stores on Black Friday 2019.
E-commerce platforms developed from scratch and managed by Media4U on behalf of Otto Group (owner of the BONPRIX brand):
Bonprix Poland

Bonprix Bulgaria

Bonprix Greece

Bonprix Cyprus

Bonprix Romania

Bonprix Ukraine

Bonprix Slovakia

Bonprix Hungary

Bonprix Spain
Functionalities and post-implementation support
Implementation of e-commerce platforms

Support for products in the database: approx. 32,000

Implementation of new functionality in the store every 2-3 weeks

Taking care of the operation of integrations and their development (ERP, payments, couriers, newsletter)

Creation of all banners for both the store and promotional campaigns (external and internal), including social media / influencers

Creative concepts for promotional campaigns and mailings

Design for print

Hosting and maintenance

24/7 monitoring and support

Technical and post-implementation support for further business goals
We've built an effective relationship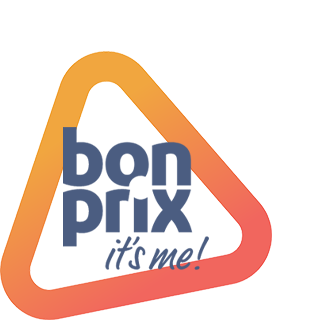 Maja Biernacka
Marketing Manager w bonprix
Z Media4U współpracujemy od 2000 roku, tak długa współpraca jest wystarczającą rekomendacją, z uwagi na fakt, że bonprix jest liderem w swojej kategorii. Na przestrzeni tych wszystkich lat wszelkie działania przebiegały nad wyraz sprawnie, co zaowocowało rozbudowaną współpracą na wielu płaszczyznach i stworzeniem platformy e-commerce dla 6 krajów. Media4U wyróżnia się profesjonalizmem oraz wysoką jakością pracy. Dzięki elastyczności oraz odpowiednim kompetencjom, bez względu na skalę, Media4U dostarcza rozwiązania, które gwarantują oczekiwane efekty. Z całą pewnością możemy uznać Media4U jako partnera godnego zaufania.
+20

lat
współpracy

+10

krajów
w których działa platforma

32000

produktów
w bazie