Agio Milano
B2C store The concept for the Agio brand was developed in Milan, Italy, which is why the creators of Agio underwear and lingerie used Milano as their brand name.
The designers drew inspiration from their many travels through Italy, but Milan played the most important role in the creation of this unique lingerie. This Italian city continues to inspire Agio's lingerie designers today. They design high-quality products inspired by global trends. Agio's exclusive underwear is made from carefully selected (also Italian) materials.
Background

The concept that guided us in planning our goals was to create a website that could be used effectively on mobile devices. The new website was to replace the existing corporate website and shop. In addition, the client wanted the products to be presented in a modern way, which would have a significant impact on the customer's shopping experience.
What we did?
The new sales platform was developed with our proprietary and highly flexible online shop management system. Its modular structure enabled us to introduce numerous individual solutions tailored to the needs of the Agio shop.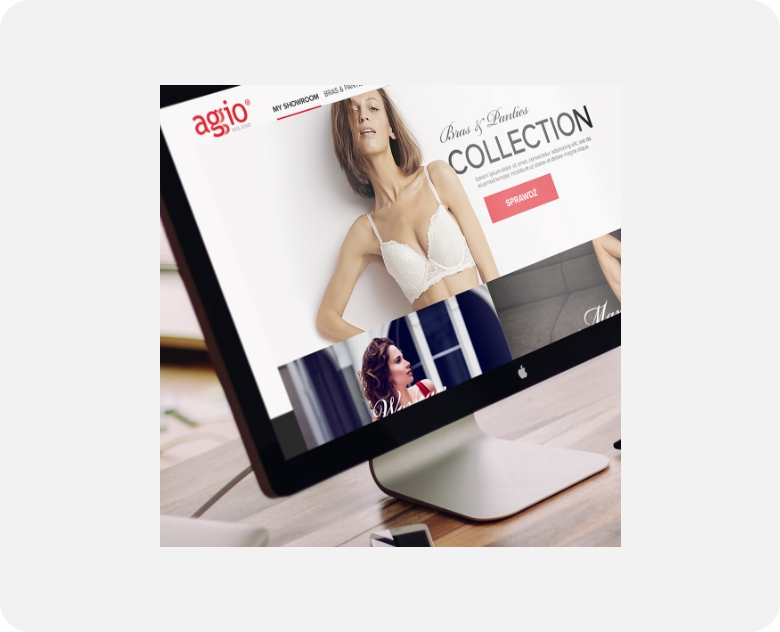 Together with the client, we developed a concept for the mutual exchange of product, order and inventory data between the CMS and the accounting and warehouse system WFMAG, which is used by Agio for order processing and shipping.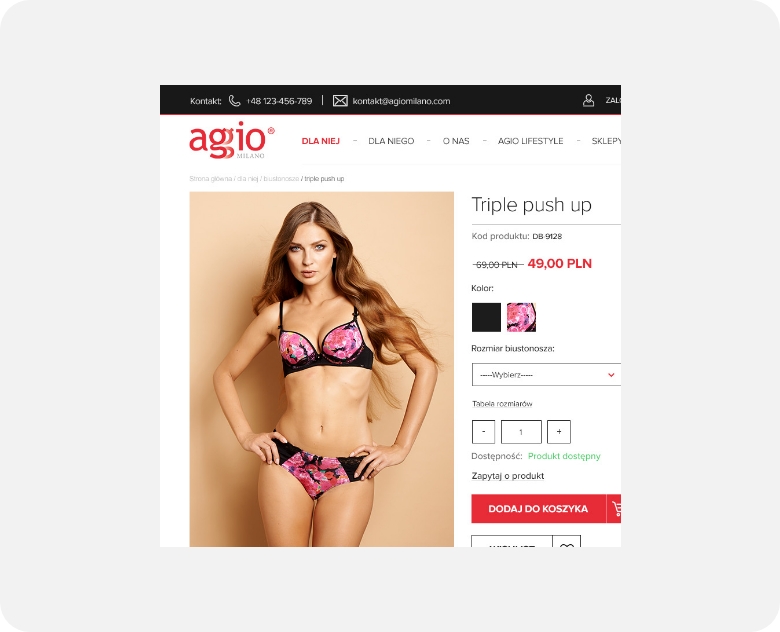 We created an efficient mechanism to optimize the company's processes.
We created an efficient mechanism to optimize the company's processes. In addition, the shop's system has been integrated with a mailing system – Freshmail. The new Agio website is managed on Media4U's servers, and its performance is constantly monitored. Cluster solutions guarantee website availability at the highest level. We launched the new Agio website in October 2016. The website meets the following requirements:
dedicated and flexible CMS
correct display of the website on mobile devices
management of the product range
preparing the shop to allow integration with external systems such as WFMAG