Gabi.net
Software customization
Our independent project aimed mainly at the Beauty industry. This program provides an online platform for beauty salon management. With an intuitive appointment scheduler, salon owners can do away with paper calendars once and for all. Other features of the software include automatic appointment reminders, the ability to generate gift certificates or send mass messages to customers. In addition, the Gabi.net application allows keeping detailed statistics on both the profitability of the salon's operations as well as customer and employee figures.
Assumptions
The main purpose of creating the Gabi.net application was to streamline the work of beauty and hair salons. The program allows running the salon around the clock, without our individual involvement. Thanks to online records and automatic sending of reminders, the salon customer always has access to the most important information.
What we did
When creating the Gabi.net application, we kept in mind first and foremost the benefits for the salon. All the functionalities we implemented are expected to streamline the salon's work and increase the profitability of its operations. Gabi.net provides not only online registration, but also powerful statistics that allow you to manage your salon even better.
Appointment book view
Customer statistics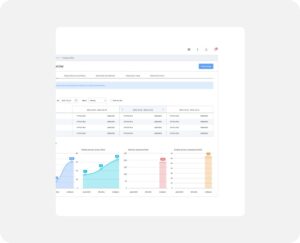 Appointment book view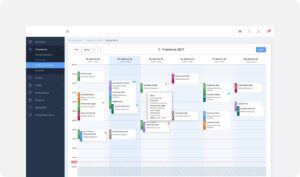 Results
Our quality is confirmed not only by users. Gabi.net won the 2014 Spa Inspirations of the Year competition, which identifies the best solutions designed for professional spas, beauty salons and esthetic medicine practices. We also managed to win the 2018 Best Beauty Innovation award at the Beauty Meeting conference.