Garnamama.com is an online store with high-quality clothing for children aged 0 to 14 years. The brand collaborates with more than 150 manufacturers. The store's range of products also includes world-renowned children's clothing brands. A private label – Garnamama (meaning beautiful/cool mom) – was established in 2018. Garnamama children's clothing is sold mainly in Ukraine, but also in Hungary, Greece, Latvia, Lithuania, Slovakia, Slovenia, Croatia, the Czech Republic and Estonia.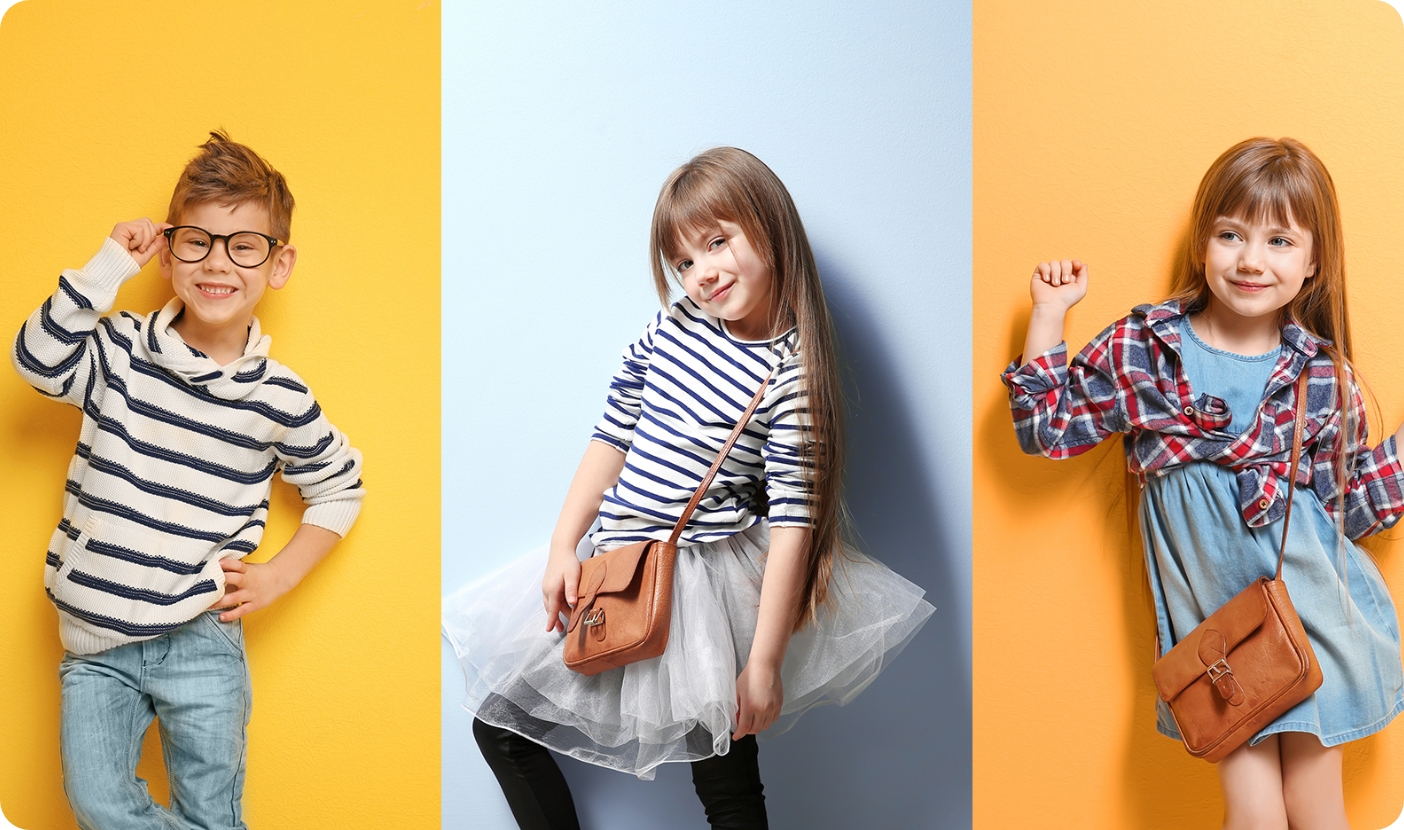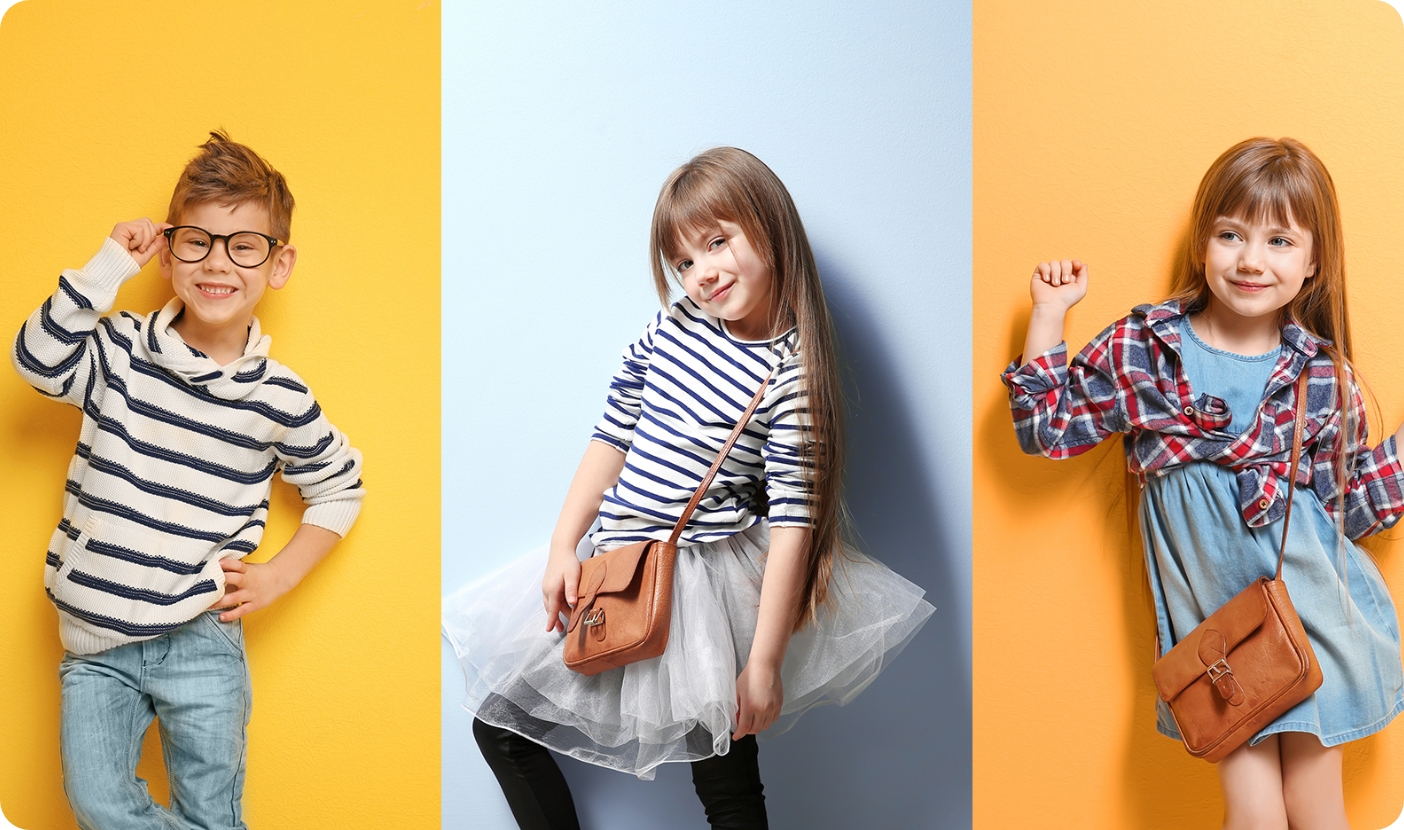 Assumptions
Prior to working with us, the customer already had a working online store. However, due to accelerating growth and new business goals, the existing system was not efficient enough. Garnamama had to decide on a new solution – an e-commerce platform that would ensure the stability of the business during major sales campaigns, so that the store would run smoothly even under maximum load. The customer also wanted to simplify order processing and make it easier to handle returns. Due to rapid growth, it was important to improve the mobile channel. Garnamama has an extensive product base of more than 150,000 products, including more than 400,000 variants, and the new e-commerce platform had to be flexible and easy to use.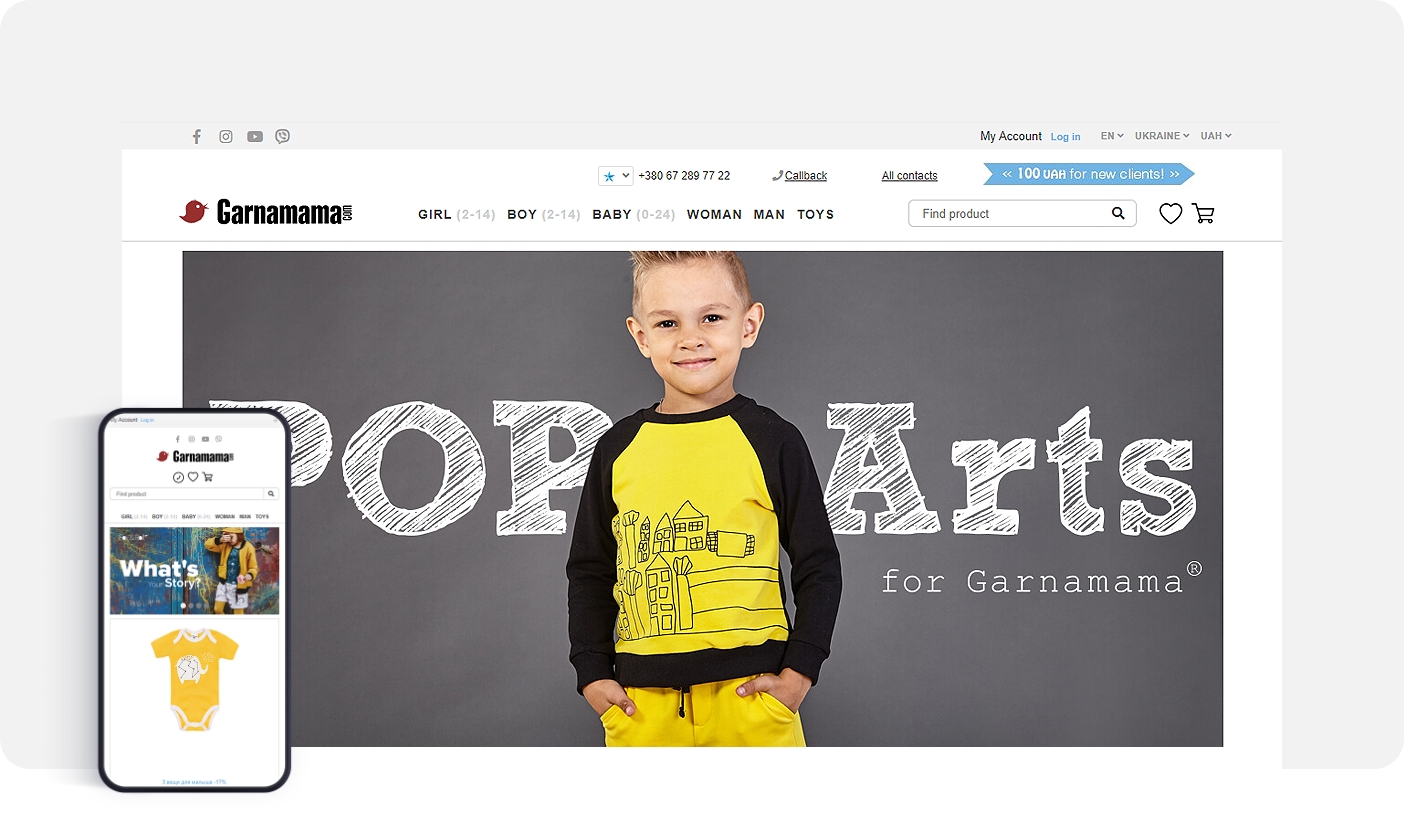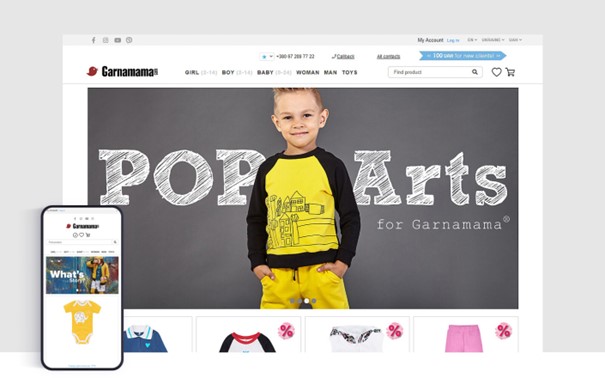 What we did?
We were able to achieve the goals set thanks to a thorough pre-implementation analysis and effective cooperation with the Garnamama team. With dedicated software, the platform gained in performance and speed. We managed to achieve application stability, so that the mechanisms in the store work properly even when traffic is high – during seasonal campaigns and sales. We integrated the store with an ERP system (1C), which allowed us to optimize order processing. Integration with ERP also streamlined the management of customer returns, with advanced features to ensure their comprehensive handling. The flexibility of the platform was provided by dedicated filters, expanded with specific attributes that make it easier for customers to find the desired product. In order to facilitate the purchase path and speed up the process of shopping, we used a One Page Checkout shopping cart. Data security is provided by the Web Application Fire Wall. We continue our cooperation with the Garnamama brand by providing post-implementation support, which allows us to continuously improve the store with new functionalities.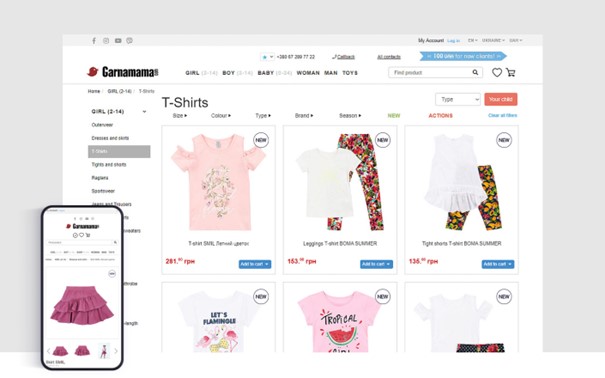 "The main goal of the Garnamama.com team is to enable all moms to easily and quickly purchase children's clothing – from socks to outerwear and footwear – for any season, on one site."
Solutions
Dedicated integration with 1C (import of products, stocks, prices, translation of names and descriptions, product groups (fiches, counters, actions), import/export of orders, import of categories)

Dedicated filters – filter memory, filters expanded by size and age of child

Secure Web Application Fire Wall hosting environment

Dedicated integration with the ERP (1C) warehouse system

Three currencies: UAH, KZT, USD

Three languages: Ukrainian, Russian, English

Integration with payment methods: LiqPay, Platon, Fondy