Lilou
Out-of-the-box sales model
The Lilou brand was created for people who enjoy life, play with trends and express themselves through fashion.
Background
In cooperation with Lilou, a brand new website was created, enabling an out-of-the-box sales model based on product personalization. The site was intended to provide maximum usability for the customer, who independently selects each piece of jewelry. Lilou's website is an online store and at the same time a place that brings together a community of fans and is meant to inspire the brand's customers by presenting the latest trends. Accordingly, the new website was to enable interaction and efficient creation of marketing content.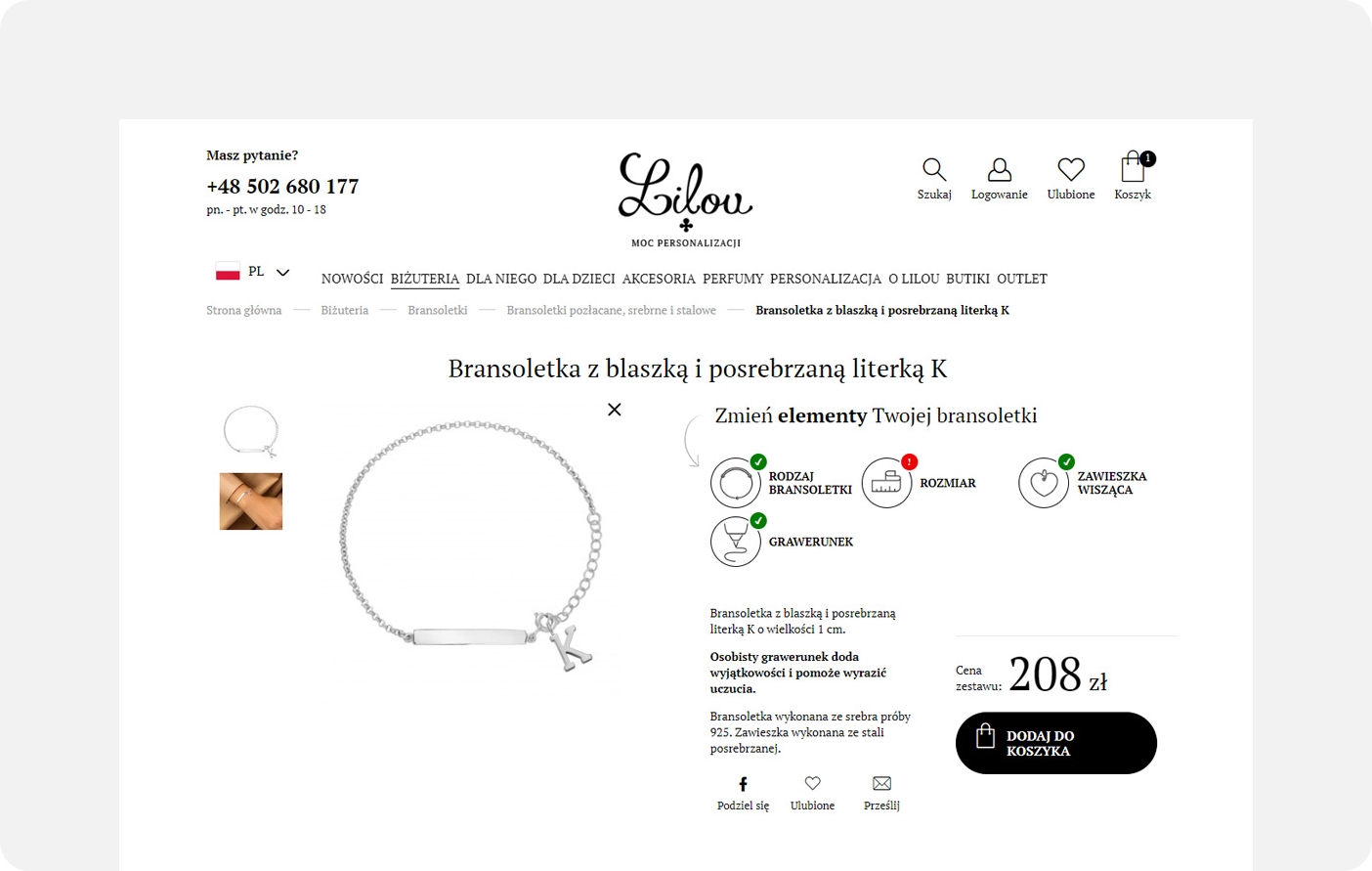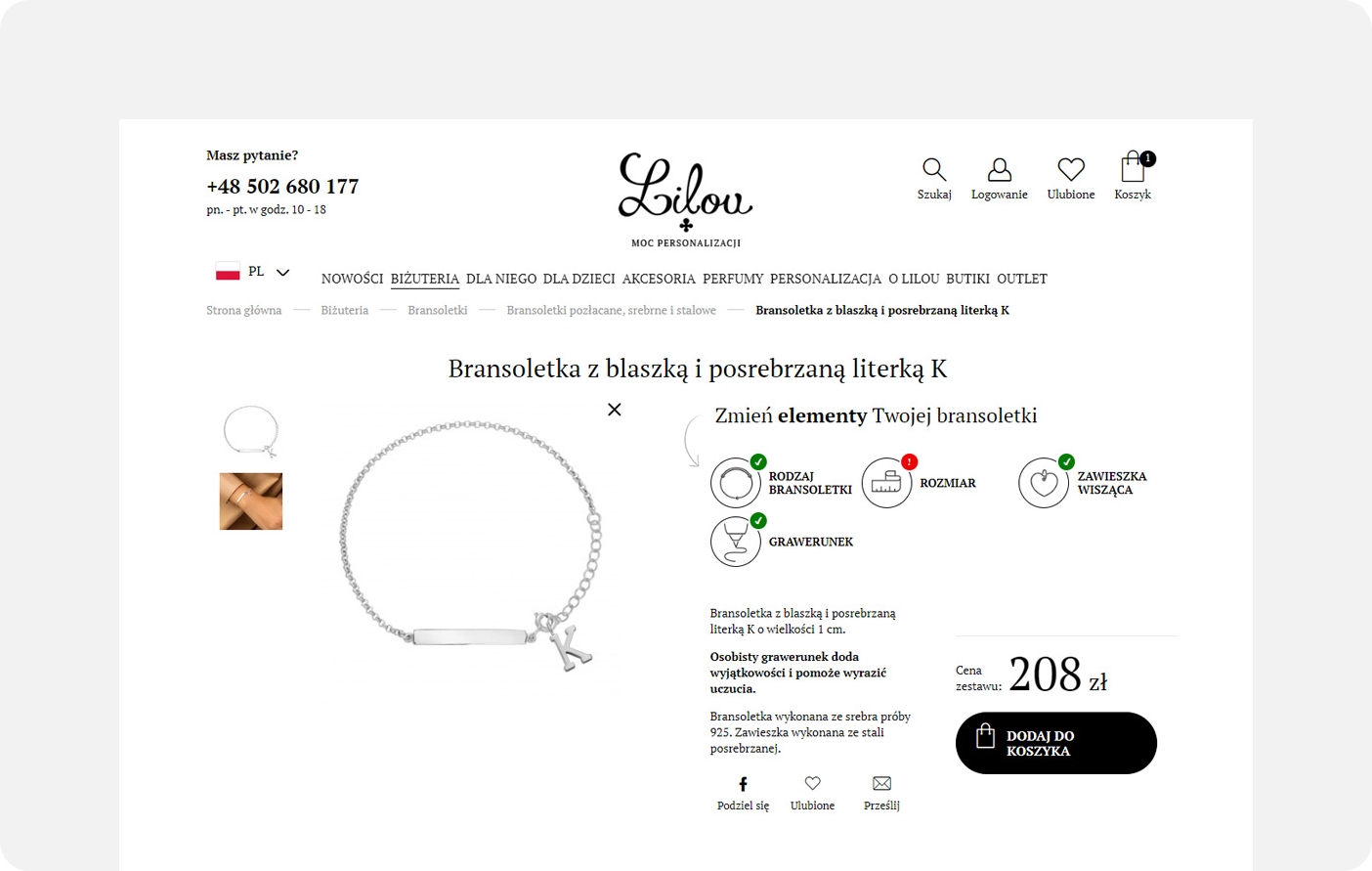 What we did?
Lilou jewelry is all about personalized and unique products, so when designing the store, we focused primarily on configurators. It's through them that customers can easily create truly personal jewelry. During the design process, it was also important to present the rich and varied offer in a clear form, including a responsive version. Lilou's new site features inspiration and the latest trends in jewelry – gift ideas, accessories for evening looks, etc. Lilou fans also have their place there – their jewelry photos, posted on Instagram, make up the inspiration gallery on the store's homepage.
"Jewelry and accessories created especially for you, for him and for the child. They allow you to record the most wonderful moments in your life. They are talismans of happiness, love, friendship and memories. 100% beautiful emotions. Only your emotions. This is the company I created. This is what Lilou is." – Magdalena Mousson-Lestang, owner of the Lilou brand
In addition, the new store allows people to share their favorite sets through social networks. A website that fulfils the following assumptions was created:
Preparation of mechanisms for product configurators

Allowing Lilou to add and edit products available in the configurators

Proper display of the site on mobile devices

Product offer management

Preparation of the store so that it allows integration with external systems, including accounting and order processing

Integration with SmartMail, which is our proprietary solution and enables efficient management of email correspondence with store customers