Lisa Mayo
Trend-following online store
Lisa Mayo is a trend-following online store with high-quality women's clothing. The store was established in 2017. It sends hundreds of packages to satisfied customers every day. The company prides itself on high quality service, guaranteeing shipment of most orders within one business day.
Background
The brand previously had a system for online sales; however, the dynamics of business growth led the customer to implement a new, much more efficient solution. Based on the results of the pre-implementation analysis and the customer's stated business goals, a completely new B2C e-commerce platform was created. The Lisa Mayo store was built on our proprietary software, which provides flexible and modular system administration.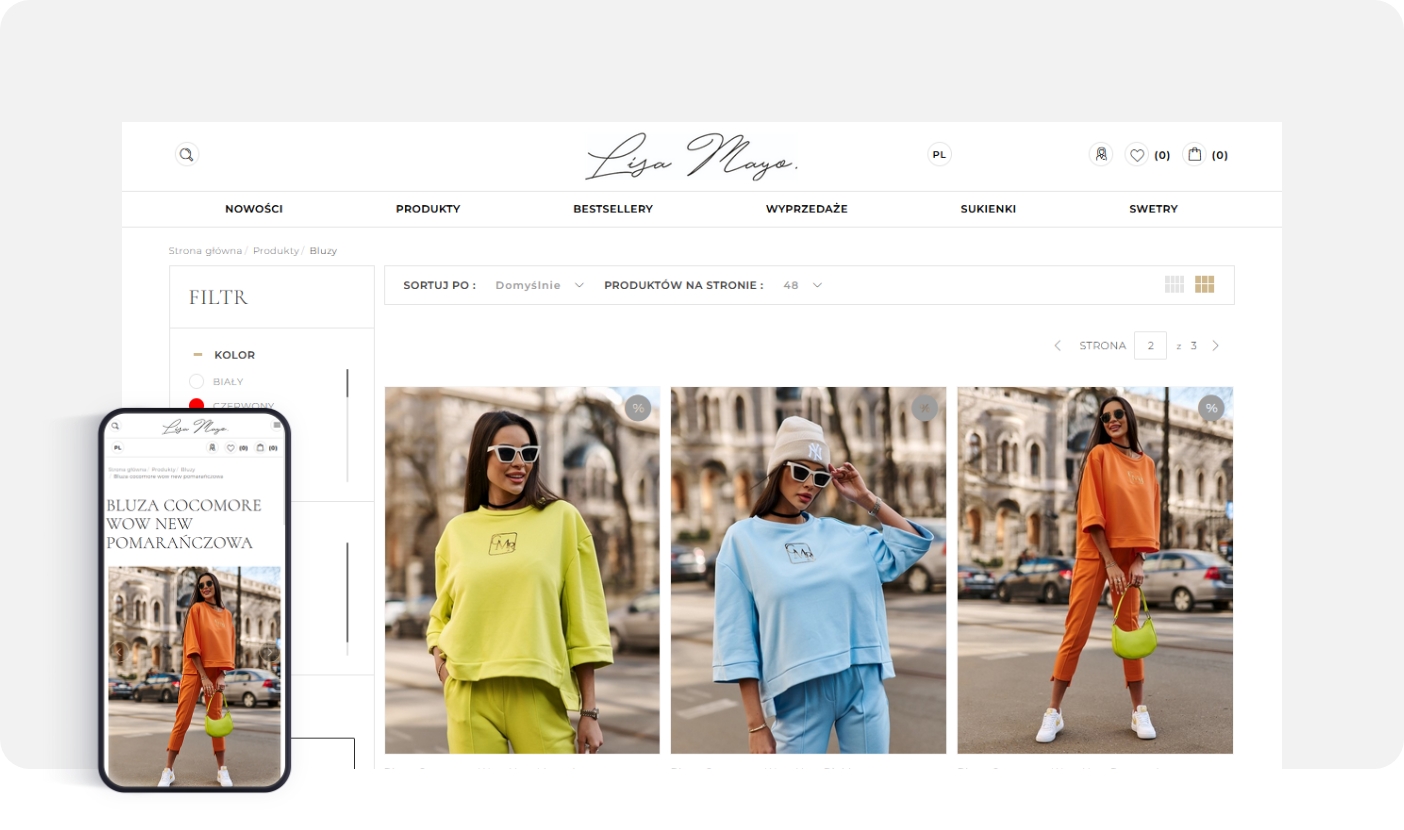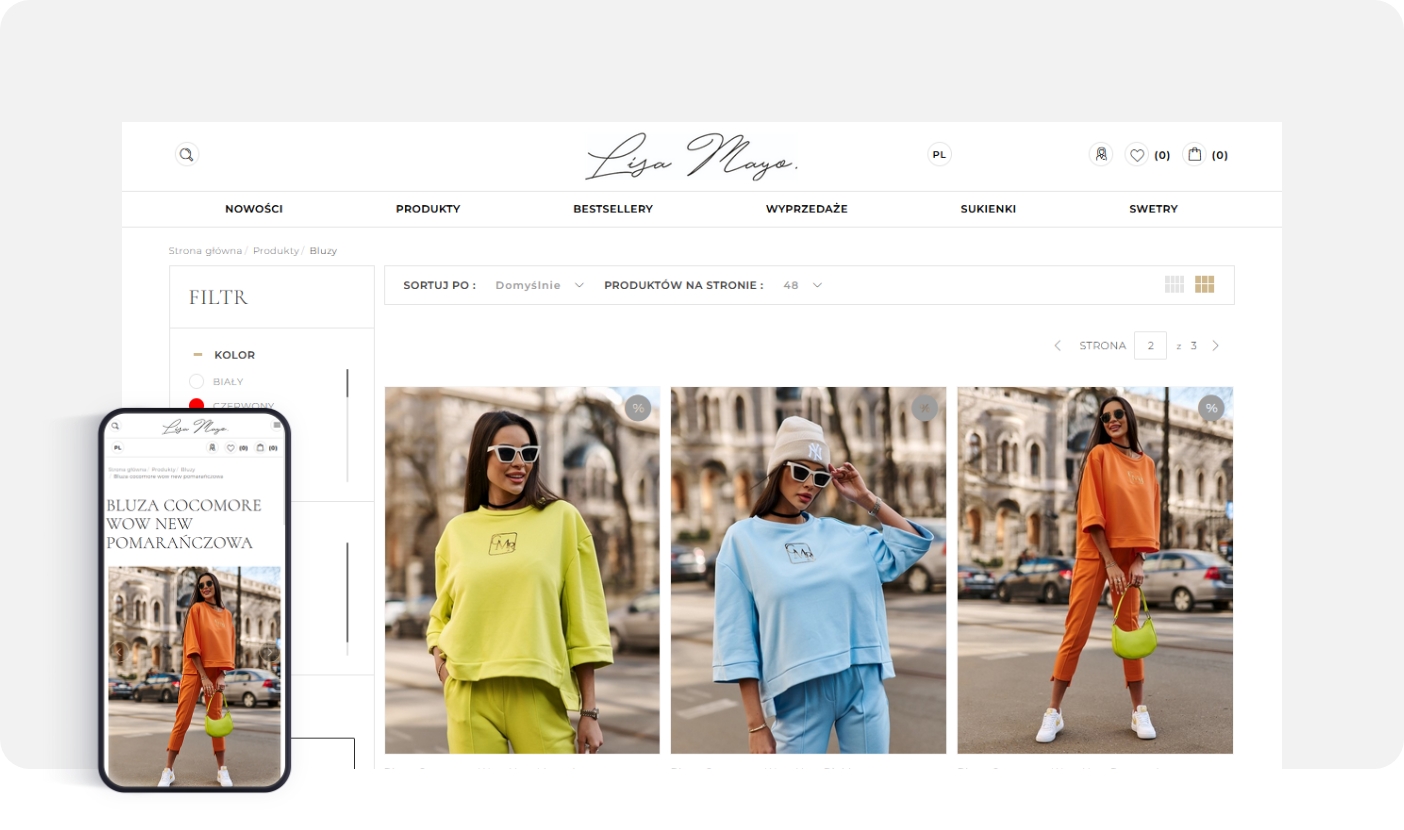 What we did?
The new store automated many processes. We were able to achieve the set goal by customizing the store's CMS and integrating it with the ERP optima system.
The new platform features intuitive navigation and a structured layout. The application of a useful purchase path made the entire process easier for customers.
The platform provides opportunities to continually expand the site with new functionalities – development work continues as part of post-implementation support.
Fiscalization automation – exchange of sales data as well as automatically issued invoices and receipts significantly affected the comfort of working with the new solution

Product return system automation – accelerated the entire process, making it much more efficient

Extensive integration with ERP system

Discount code configurator that allows creating percentage, amount and free delivery discounts and promotions for groups, categories or individual products

Adding new telephone orders by Customer Service personnel

Extensive product filtering that depends on the category

Extensive statistics and reporting systems to facilitate daily work and strategic development decisions