Marilyn
Marilyn is a leading manufacturer of hosiery and lingerie products in Poland. The company has been on the market for 20 years. Marilyn products are aimed at trend-following and modern women who appreciate big-city chic in a tasteful way.
Marilyn is a leading manufacturer of hosiery and lingerie products in Poland. The company has been on the market for 20 years. Marilyn products are aimed at trend-following and modern women who appreciate big-city chic in a tasteful way. "Marilyn is synonymous with originality and contemporary design. Marilyn's collections embody the DNA of the brand, while the individual lines – the classic, the fashionable, the elegant Lux Line and the designer collection Patrizia Gucci for MARILYN – allow you to express yourself in a unique way."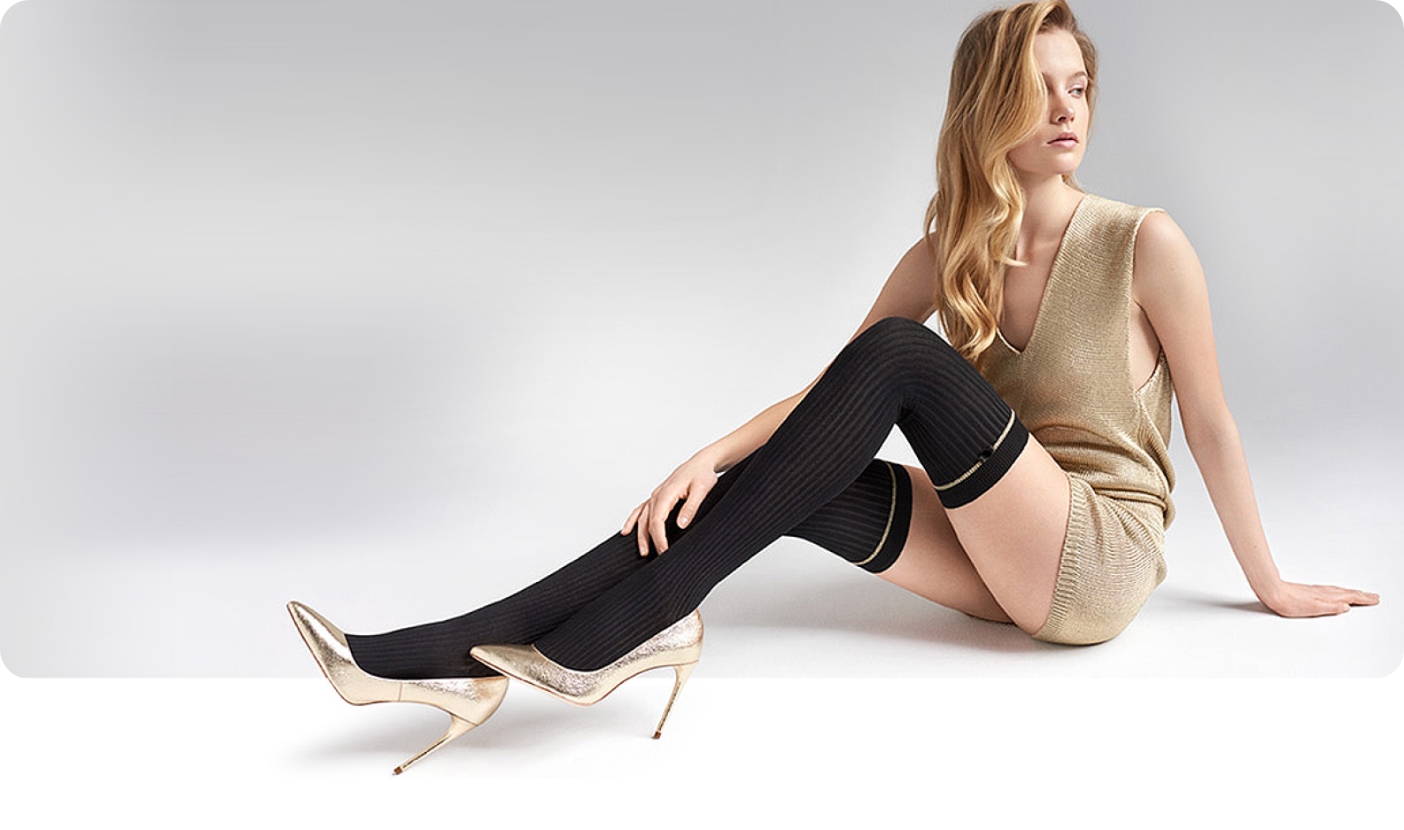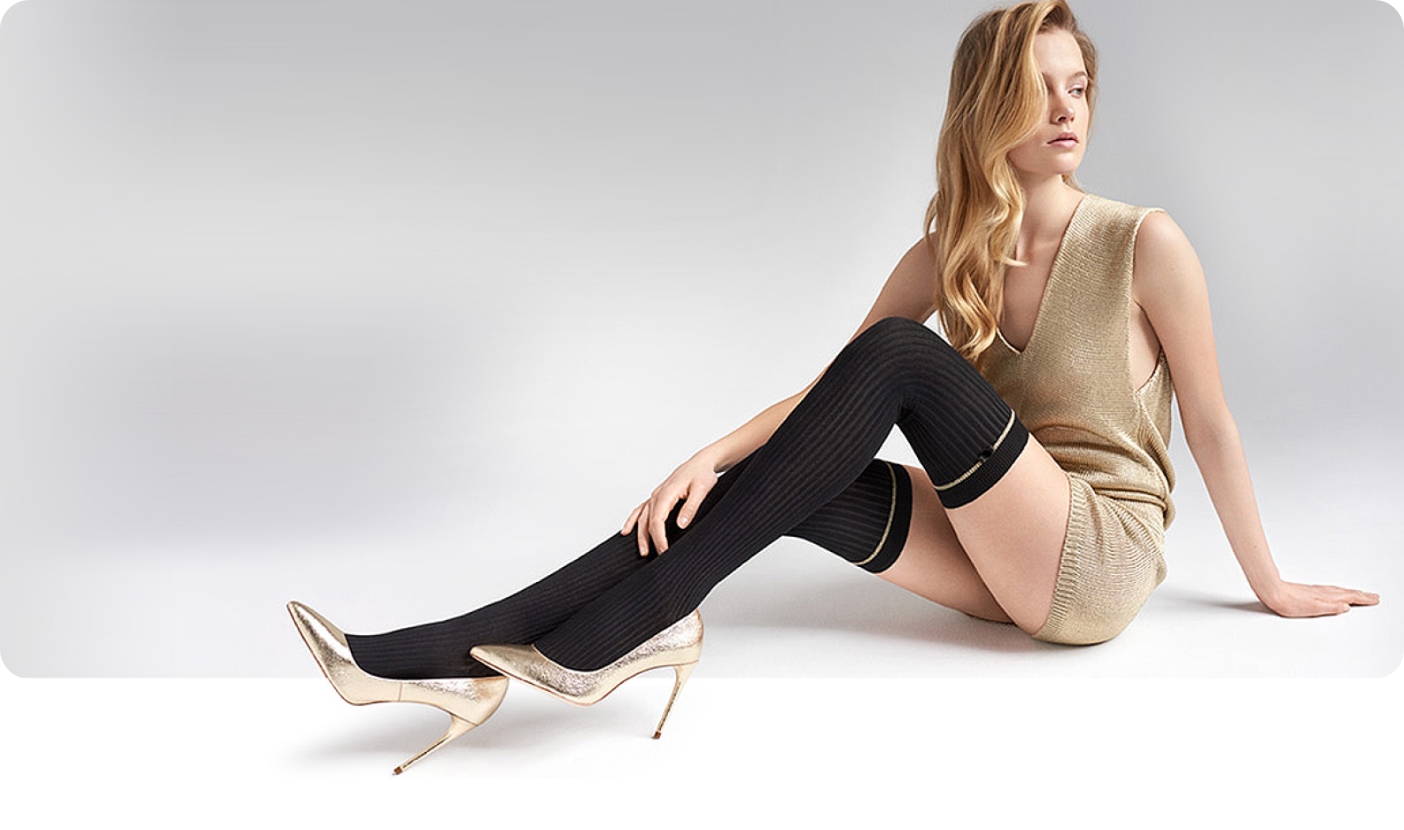 Assumptions
When we started working with the Marilyn brand, the company had a retail version of its online store. The customer decided to build a new site based on our proprietary software – Cartalo. The new store was to provide optimization of sales processes through a user-friendly CMS, as well as greater flexibility in terms of marketing activities. A key aspect for the customer was the introduction of a loyalty program and the ability to purchase gift vouchers. One of the main goals also involved optimizing the store on mobile devices and increasing conversions in this channel. The e-marilyn.pl website was to be more attractive, faster and intuitive.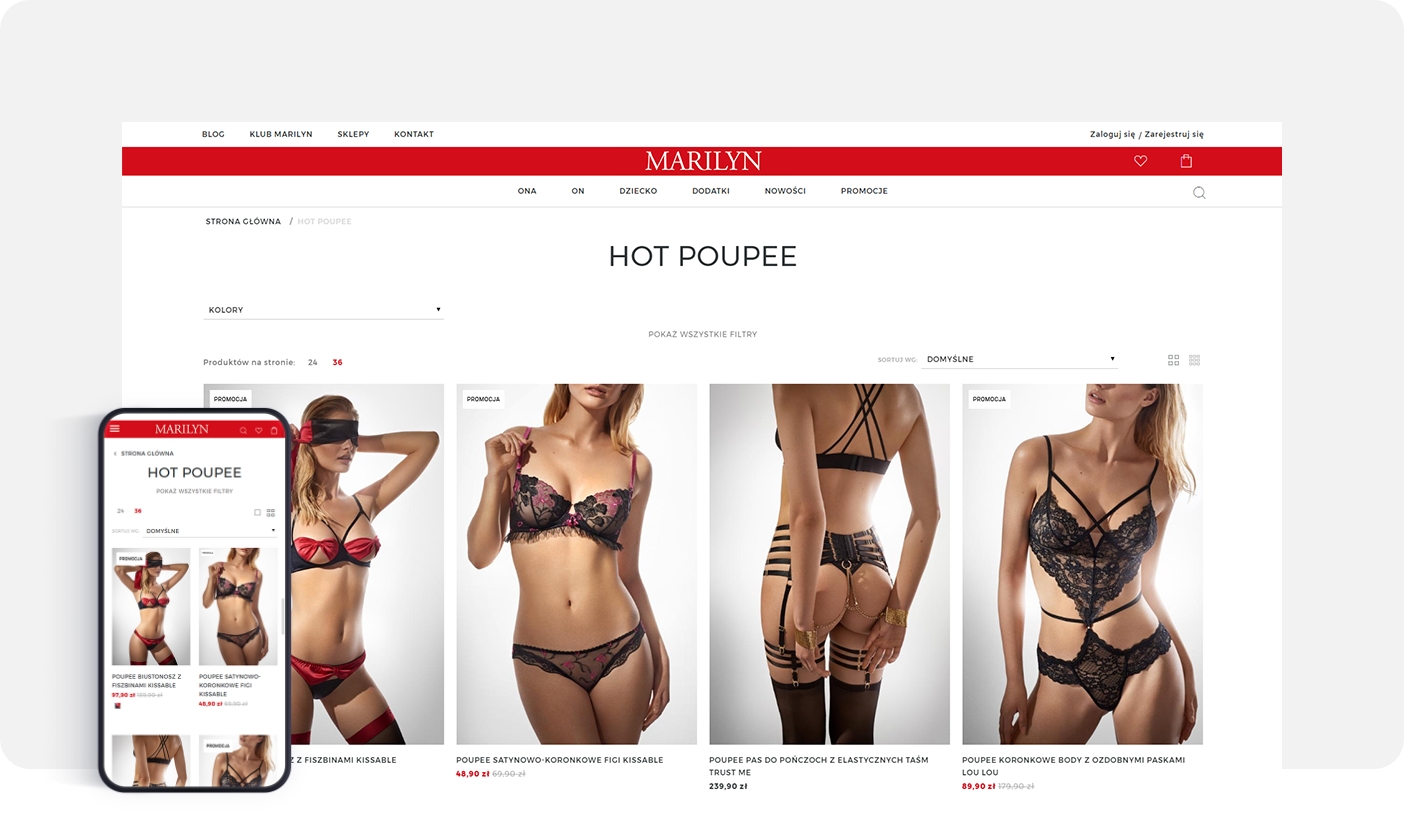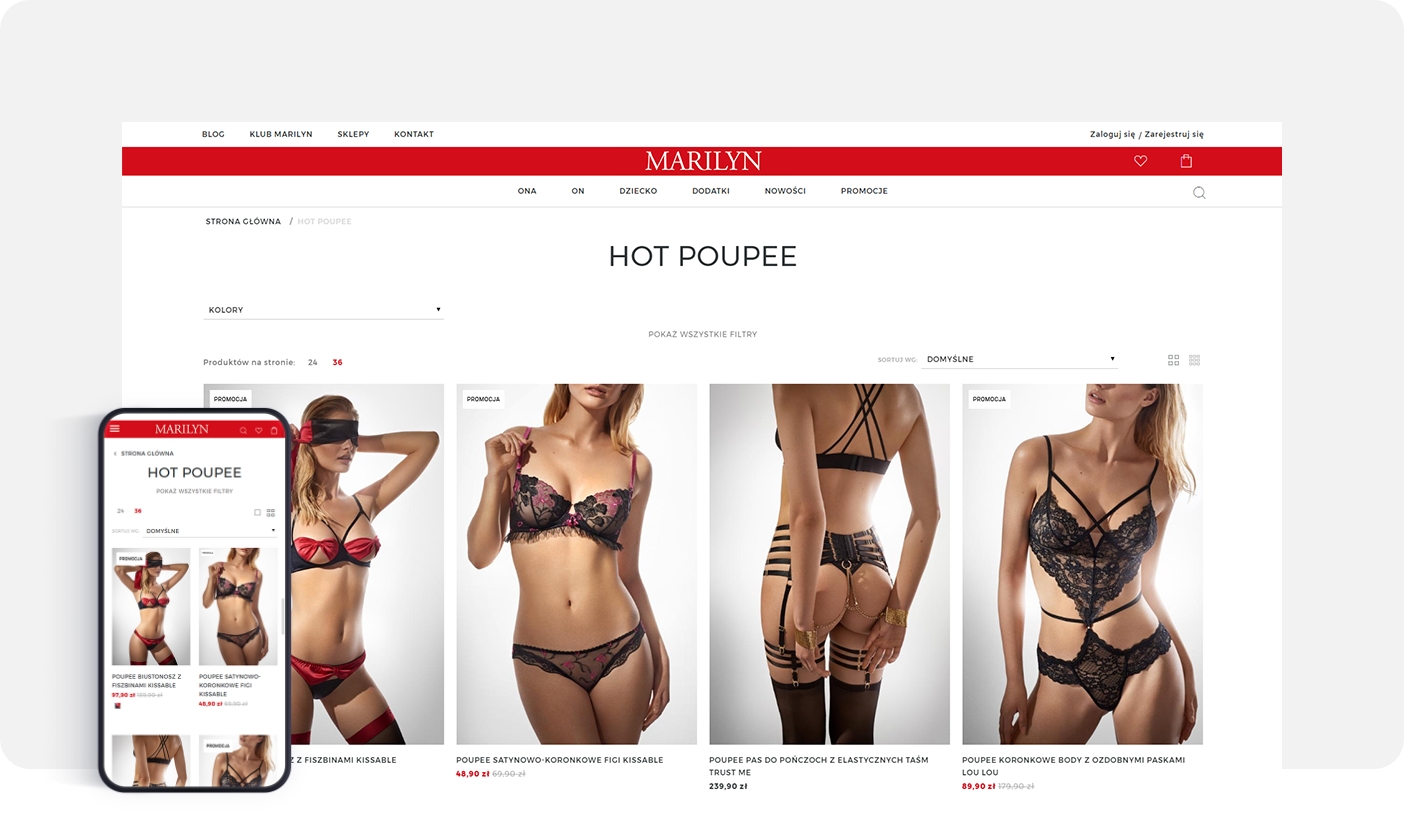 What we did?
Based on the results of the pre-implementation analysis and the customer's stated business goals, a completely new e-commerce platform was created. We achieved an attractive look for the store by creating a dedicated graphic design with stylized product photos, new collections and inspiration from Instagram.
The store was created on our proprietary Cartalo software, which provides flexible and modular administration through a user-friendly CMS panel. Now, the customer can easily manage a large number of promotional variants such as discount codes, category discounts, free delivery, vouchers or gift certificates. Moreover, we created an extensive loyalty program called "Marilyn Club", which allows customers to collect points for each order and pay part or all of their next order with them.
In addition, Omnichannel enhancement mechanisms were introduced, such as the ability to redeem gift certificates offline and a map of brick-and-mortar stores. These functionalities have made it easier to conduct marketing activities across all sales channels.
Thanks to the possibility of regular expansion of the website with new functionalities, the e-marilyn.pl store enables rapid business scaling (development work continues as part of post-implementation care).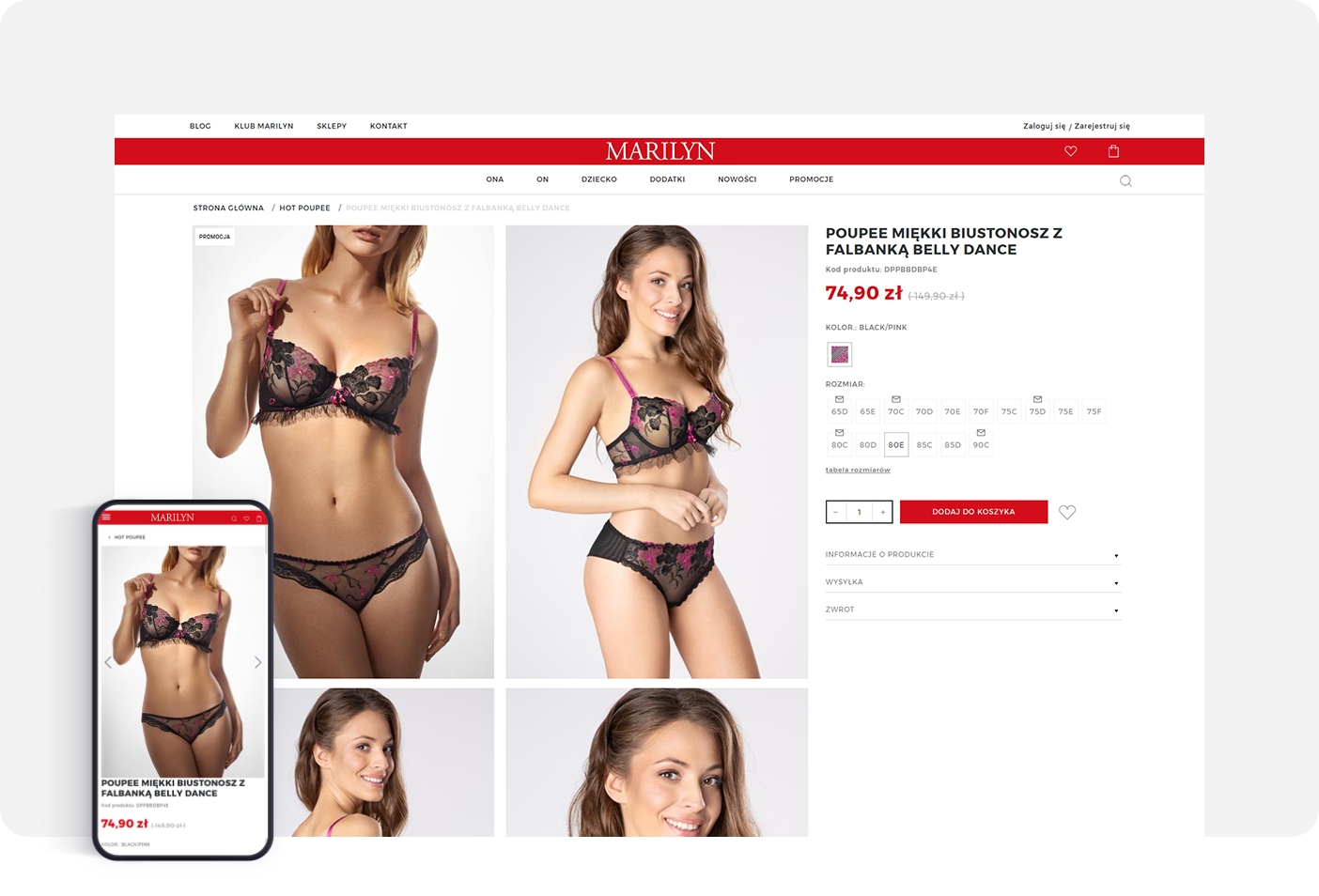 Nowy sklep e-marilyn.pl umożliwia szybkie skalowanie biznesu
Solutions
Modular composition of the home page – allows the appearance of the home page to be customized individually thanks to the drag and drop option of specific modules, such as video, banner, text or map

Dashboard with quick access to e-store statistics, such as the number of new customer registrations

Discount code configurator that allows creating percentage, amount and free delivery discounts and promotions for groups, categories or individual products

Filtering adapted to a large number of product variants

"Buy in combination with" mechanism

Omnichannel facilitation: interface for brick-and-mortar stores, application for store employees which enables handling of gift vouchers

"Marilyn Club" loyalty program that allows customers to collect points and pay with them for subsequent orders

Integration with external ERP Optima Zeus software

Integration with fiscal printers in the ordering process

Integration with Freshmail to enable marketing mailings

Integration with YouLead – a marketing automation tool

Integration with Baselinker to manage sales on Allegro, with the possibility of expanding to eBay and Amazon

Integration with Instagram
Zbudowaliśmy efektywną relację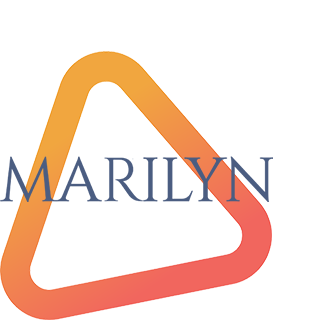 Jarosław Szot
dyrektor ds. e-Commerce Monnari Trade S.A.
Grupa kapitałowa Monnari Trade S.A. już od roku 2016 współpracuje z Media4U w zakresie dostarczania rozwiązań e-commerce. Poza platformą sprzedażową dla naszych sklepów internetowych emonnari.pl oraz femestage.com nasza współpraca obejmuje również zaawansowane rozwiązania logistyczne, analityczne oraz integracyjne przy zachowaniu praktycznie 100% niezawodności działania systemów. Od początku współpracy pracujemy w modelu Continuous Improvement, wspólnie opracowując rozwiązania mające na celu wdrażanie rozwiązań nieustannie zwiększających wydajność, co z kolei bezpośrednio przekłada się na ciągły wzrost rentowności kanału e-commerce w Monnari. Kluczem do naszej udanej, wieloletniej współpracy jest stały, dedykowany i bardzo zaangażowany zespół specjalistów Media4U. Wspólnie dokładamy wszelkich starań, aby w pełni rozumieć realizowane projekty i ich wpływ na pozostałe procesy. Dzięki temu sprinty projektowe są tworzone i realizowane tak, aby jak najskuteczniej przekształcać pomysły w wymierną wartość. Mimo, iż współpraca z dostawcami technologii IT zawsze wymaga dużego doświadczenia i ze względu na swoją złożoność, często nie jest łatwa, to uważam Media4U za solidnego, długoterminowego dostawcę rozwiązań dla średnich i dużych projektów e-commerce.
| | |
| --- | --- |
| 26,13% | session growth |
| 26,03% | session growth on mobile devices |
| 46,62% | increase in the number of transactions |
| 16,25% | increase in conversion rate |