TATUUM
We've created from scratch a new, dedicated e-commerce platform that exploits the potential of omnichannel. The mobile and desktop sites form one cohesive shopping world.
Assumptions
One of the biggest challenges facing the TATUUM brand in 2020 proved to be temporarily moving all sales to the online channel. This was a particularly difficult task for TATUUM, as some of the brand's most active customers are mature women who, prior to the COVID-19 pandemic, had never used online shopping. The brand's main goal was to make it as easy as possible to purchase goods through the online channel – so that people who don't feel confident 'online' can use it. At the same time, TATUUM was keen to attract a completely new customer with a different shopping profile. Created from the ground up, the new dedicated platform/e-commerce, based on the Cartalo engine, makes shopping fast and easy.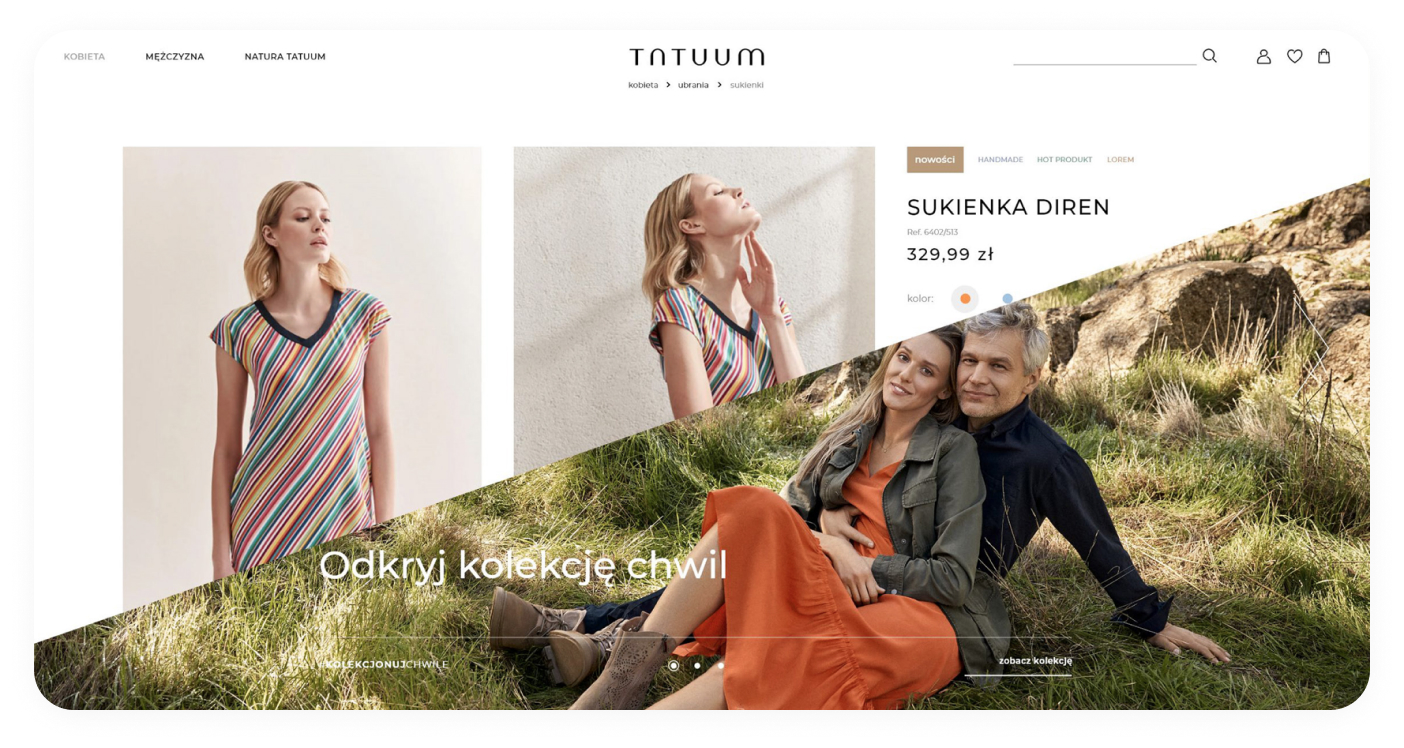 What we did?
The website is kept in the style of minimalism. When designing it, the usability of the store for customers was a priority, so attention was mainly paid to optimizing the navigation. The site uses 100% screen visibility. The homepage view management module allows you to easily manage the content that appears on the store page. Moreover, you can easily change the page layouts and prepare templates with the appropriate set of banner sections.
On the homepage, you can use product frames that navigate the customer directly to the product page. They allow users to immediately find new releases or products that have piqued their interest.
To make it easier for customers to use the e-store and make purchasing decisions, a system of clear product labeling was introduced:
flags (allow you to determine the product's affiliation to specific groups, e.g., NEW, Mid-Season Sale, OCCASION)

flashcards (highlight important product features), e.g., Full shape, 100% Natural Fiber, CareMore, TATUUM Icon

labels (highlight additional features, e.g., ORIGINAL PRINT, RECYCLED POLYESTER, ECOVERO, 100% LINEN, POLISH PRODUCTION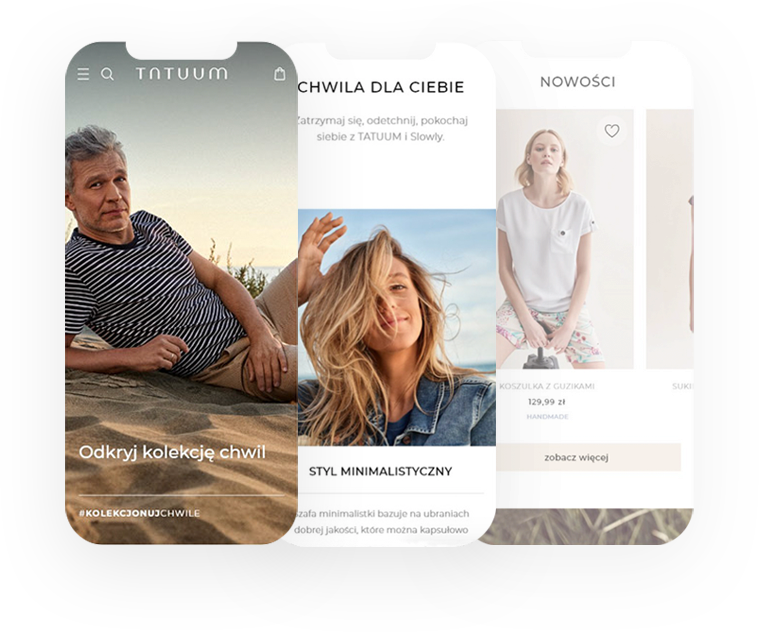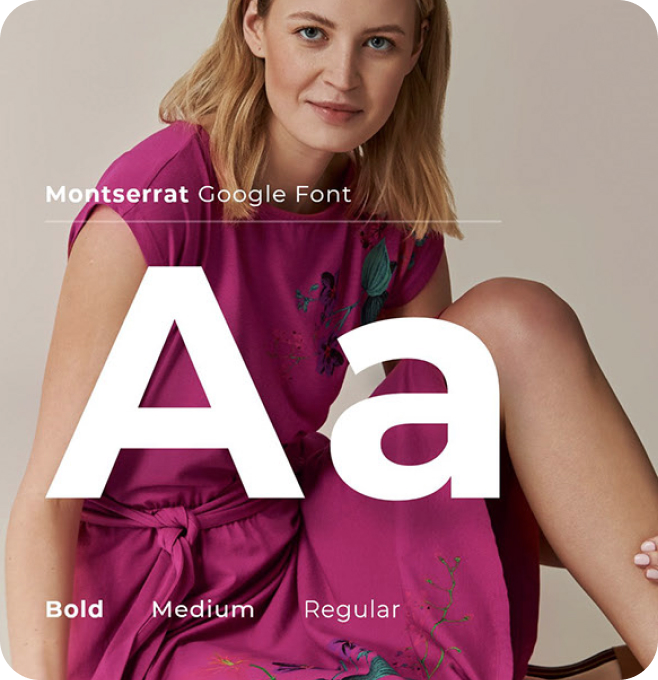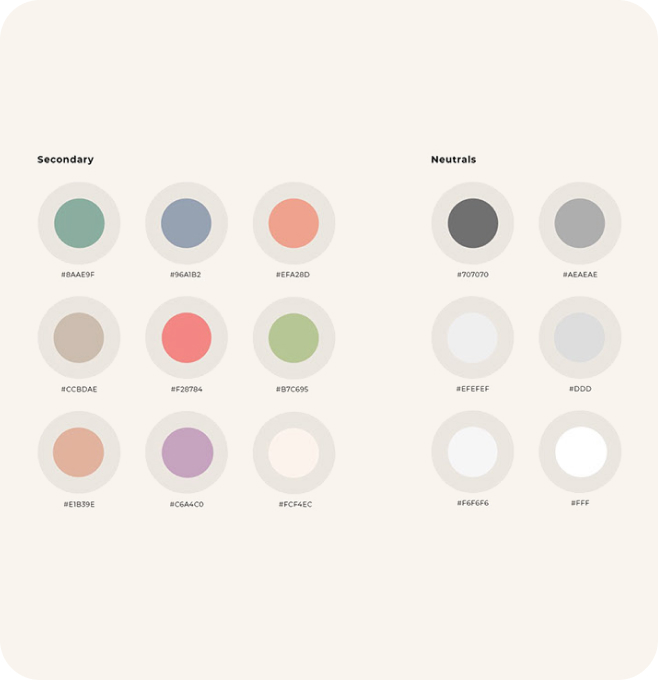 We also took care of the UX
The design of the TATUUM website further alludes to one of the brand's core values – naturalness. The brand shares information about how it designs clothes as well as emphasizes its values with a delicate, minimalist and refined layout.
One of the most significant improvements that came with the brand's new e-commerce site is a clear, functional and aesthetically pleasing mobile version. The use of PWA technology for multiple browsers makes it possible to create the impression as if the was a native mobile application. A customer who adds a shortcut to tatuum.com to their smartphone screen can walk around the store and browse the offer, even if Internet connection is lost.
The category page is structured to best meet the customer's needs and make it easy for them to choose and buy:
product images display in large containers

each product is pre-described already from the category page position

the customer can decide whether they prefer to see more or fewer products in a row on the page (choose a layout with 3 or 4 products in a row)

filtering and sorting buttons are sized for mobile users

purchases in both the mobile and desktop versions of the site can be made directly from the category level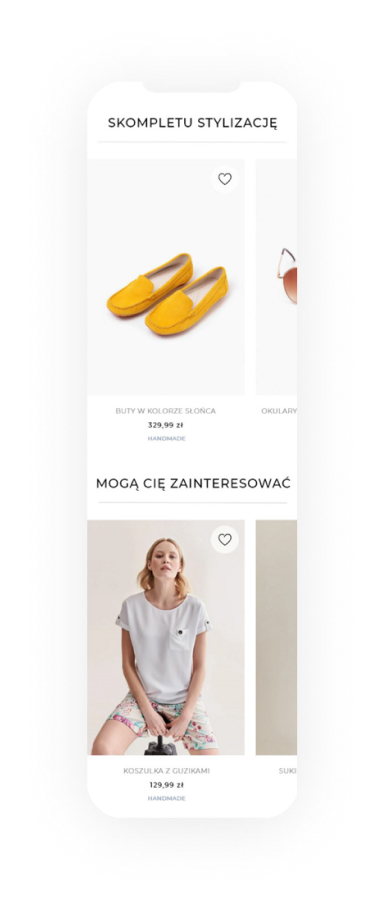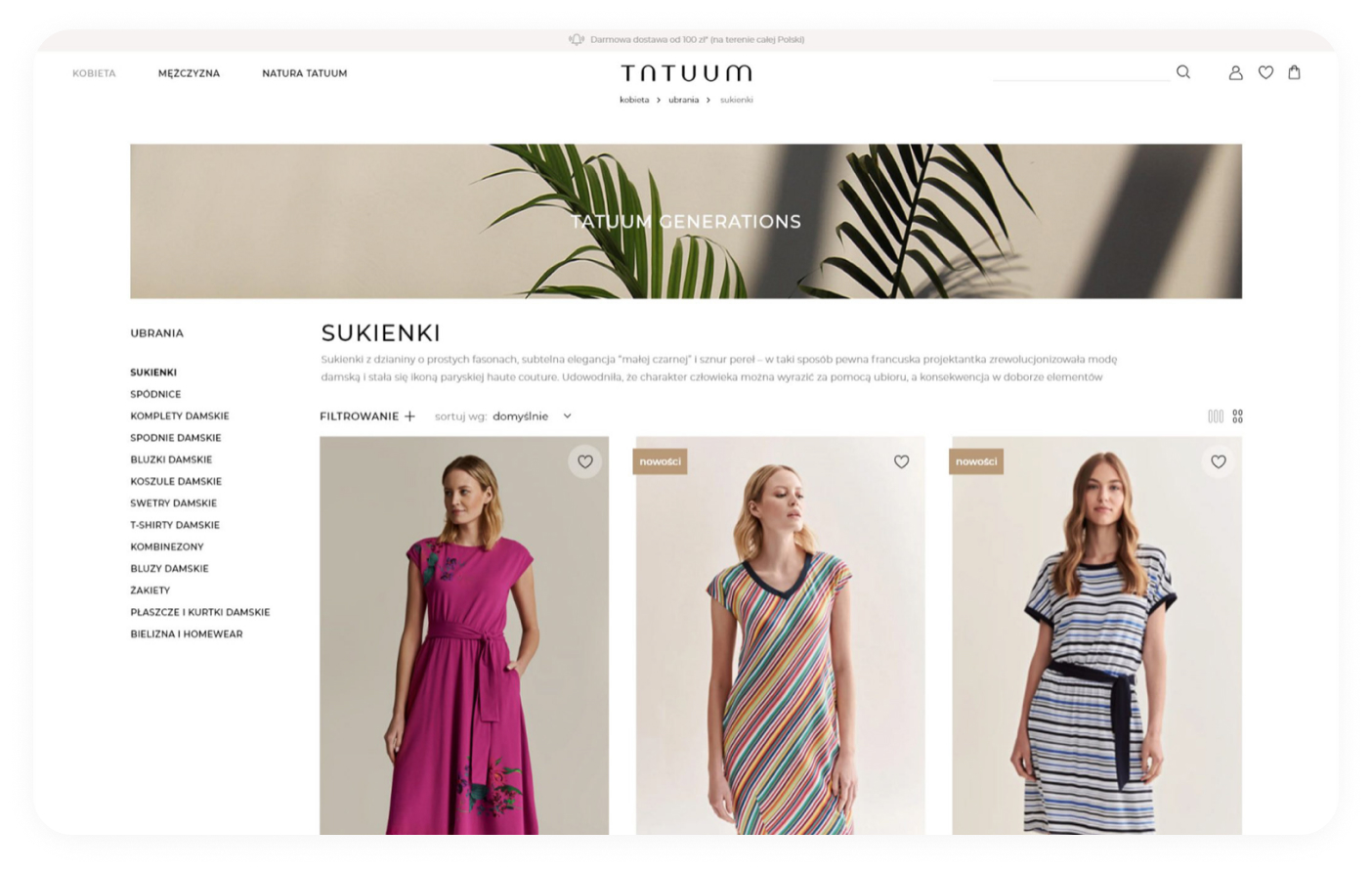 Zbudowaliśmy efektywną relację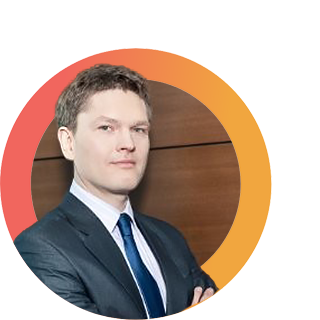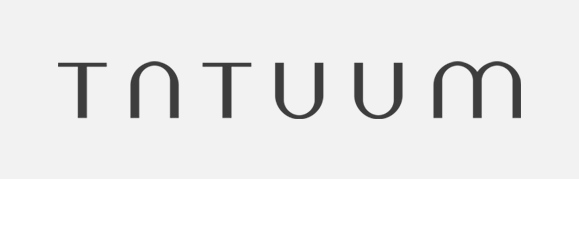 Marcin Mierzwiński
Partner w PAAN CAPITAL, Członek Rady Nadzorczej KAN Sp. o.o., właściciela marki TATUUM
W dobie pandemicznych obostrzeń, w odpowiedzi na szybko rosnącą sprzedaż w tym kanale, zmierzyliśmy się z wyzwaniem zmiany sklepu internetowego na bardziej wydajny oraz przyjazny użytkownikowi. Naszymi klientami są głównie kobiety w wieku 30+, które do 2020 roku zazwyczaj dokonywały zakupów stacjonarnie. Wychodząc naprzeciw potrzebom naszego klienta, chcieliśmy stworzyć przestrzeń, która zadbałaby o komfort poruszania się po sklepie internetowym. Dzięki współpracy podjętej z agencją Media4U wdrożyliśmy nowoczesne rozwiązania usprawniające ten proces. Stronę sklepu cechuje minimalizm, który idealnie wpisuje się w charakter naszej marki, a zamieszczane treści i produkty prezentowane są w przejrzysty sposób. Cieszymy się, że mogliśmy doświadczyć rzetelnej współpracy, w której liczy się zrozumienie dla potrzeb biznesu.
45

Lorem ipsum
Lorem ipsum coś tam

12

Lorem ipsum
Lorem ipsum coś tam

04

Lorem ipsum
Lorem ipsum coś tam