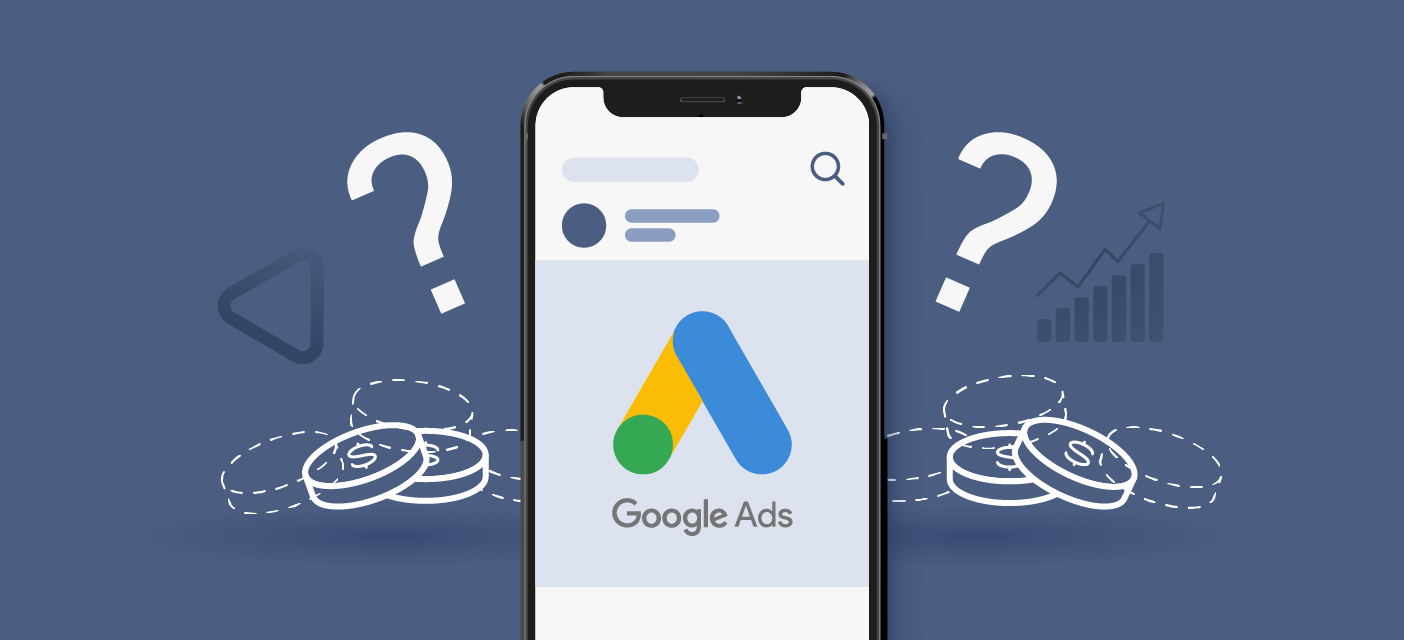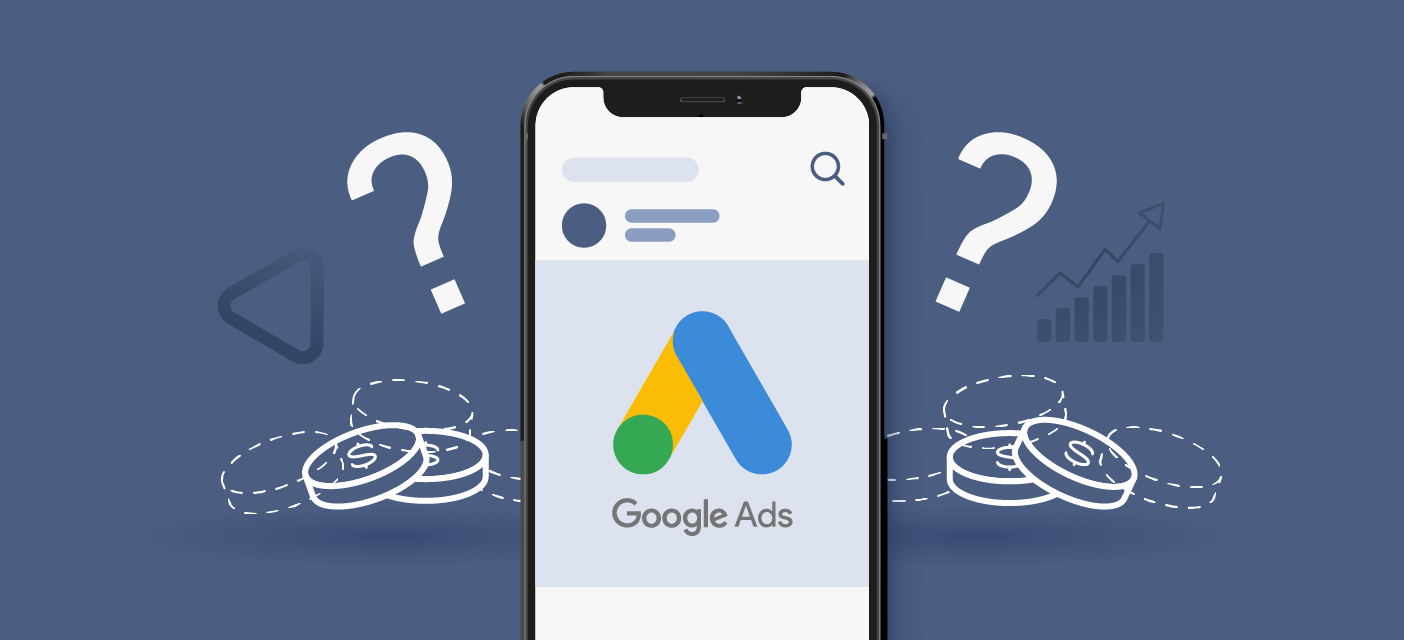 Advertising plays an essential role in promoting an e-commerce store. However, before starting any activities, it is worth verifying the marketing budget needed to make the online campaign as effective as possible. Many people wonder how to properly determine the advertising budget so that the investment will have the desired effect and pay off relatively quickly.  
With an effective investment in advertising, you will increase brand awareness, reach new customers and encourage them to purchase your products/services.  
However, what if you are at the beginning of the road, have a small budget, and know that a quality promotional campaign can be the key to success? Is an online campaign able to bring any return on investment? 
In this article, we will focus on the Google Ads campaign. You will find practical tips and learn: 
Can low advertising expenses bring efficiency to online advertising?

 

What should you do to increase the effectiveness of your campaigns?

 
Let's find out how to optimize Google Ads campaigns with a low budget and increase the return on investment.  
Ads with a limited budget vs marketing goals
Social media or a company blog are essential to create a company's image externally. However, in the current time, it isn't easy to build a brand only within organic marketing. Competitiveness in the markets is increasing, so promotion should also take place through paid advertising. 
Today's customer acquisition cost is at a high level, thus significantly increasing the amount of budget spent on advertising activities. Marketing expenses, which used to be treated as an additional source of costs, are currently included in the strategic budget, which is ultimately directed at increasing sales. 
With an assumed advertising budget, it is worthwhile to determine the possibilities for reaching your audience. Smaller companies, which don't have a large budget, are not sure whether the incurred  costs will translate into profitability of advertising activities. 
However, does this mean that Google Ads are dedicated only to customers with a fat wallet? Definitely no. A small budget can ensure that the chances of implementing an effective advertising campaign are manageable. 
By following a few basic rules, you can increase the effectiveness of advertising with Google campaigns without spending a dizzying amount of money.
Set the goal of the campaign
Find out what you want to achieve with your advertising efforts. Are you targeting sales, or are you concerned with building brand awareness which you want to reach new customers with? Allocation of the budget will be much simpler and more meaningful once the purpose of the advertising campaign is clearly defined. 
Take care of your website
Remember that even the best-optimized campaign won't help you get the desired effect if you don't take care of a readable, responsive and clear website. 
If you think that increasing your budget is the only recipe for better Ads campaign results, then you are wrong. A well-designed landing page should follow UX principles, which include an easy purchase path and a friendly layout. It is what generates interest and influences the viewer's decision-making. 
Focus on key products, don't advertise your entire offerings
If you have a small marketing budget, determine which products will effectively attract your audience's attention. If you focus on promoting some of the products or services in your offer, you can minimize advertising costs. So think about a message that will specify your target audience. 
A good way to do this is to classify your offerings by seasonality, for example. This way, you focus on the most marginally profitable products. If you have, for example, accessories for the garden, it will certainly be more apt to include a campaign in the spring-summer period rather than the fall-winter period. 
Operating locally, reach your audience locally
Don't target customers where they don't exist. If you operate in one specific area, your promotional campaign should mainly cover it. When doing so, take into account the specifics of your industry. By studying your sales results, you will know, among other things, where to reach so that your investment in advertising will more than pay off. 
Get to know your competition and differentiate yourself from other brands
Focus on the unique features of your product. What should it have to get into the hands of your customers? Communicate this by building a message based on emotions. Storytelling often proves helpful. Tell an interesting story, thus gaining the recipient's interest. This approach is essential, especially in highly competitive industries. Emphasize what sets your small business apart. It could be a one-stop service, warranty service, delivery costs or the ability to buy from stationery stores. 
Do you operate in the home furnishings market? Show how good it is to spend a morning together, surrounding yourself with a pleasant space.  
When discussing the customer's benfits, a positive feeling about the product. This will make your marketing efforts based on customized advertising content unobtrusive and a core element of an effective advertising campaign. 
Think of keyword expansion phrases
Typing "dress for summer" into a search engine is bound to bring up product campaigns from major clothing brands. If you want Google Ads efforts to have an effect and correlate with a smaller budget, bet on expanded keywords. Typical phrases, set in campaigns repeatedly, will work well for those with a larger advertising budget. Wanting to reach customers effectively without increasing Google's budget, optimize your search words to give your offer more visibility. Do your customers rely on natural materials? Perhaps they are typing "light linen dress for summer" into the search engine. When conducting advertising activities, it's worth betting on keywords that users actually type into the search engine – this will help reduce the cost of conversions and make your campaign more effective. 
Rely on remarketing
Target your campaign to users you already know who are familiar with your brand. Because a user will see your ad, they can respond later. Although, as an advertiser, you will bear the cost of your potential customer clicking on your ad, the conversion may happen another time. 
How often do you see ads displayed to you during a short break at work? Do you make a purchase right away? Or do you return to the store's website later once you remember the brand name whose offerings interested you? Imagine you are going for a walk with your child. During your toddler's short nap, you see an ad but don't have time to buy the product you want because you have to go home. Your response time to the ad may extend even into the evening. Are you creating a newsletter? Remember to target the message to the people for whom you are conducting mailing activities. 
It's worthwhile to remind them about your brand. This gives you a chance to increase the number of conversions and thus reduce the share of the cost of advertising in the final results of the campaign. 
Optimize and analyze your advertising campaigns
The most important thing is to be up-to-date with your campaign 🙂 Therefore, first of all, study the keywords and exclude those that do not have the intended effect. Sometimes it's better to keep a few phrases that actually convert and translate into campaign effectiveness than to increase ad spend on misguided conversions. 
The continuous analysis will allow you to optimize the settings in your advertising account. Optimizing your Google campaigns will allow you to place your advertising budget more easily. 
What if the rigid advertising budget of a given campaign turns out to be too small? As part of optimization, test different forms of advertising and compare the results of your ad campaign. It's also worth trusting intelligent solutions like the Performance Max campaign. AI technology prompts your campaign to users who are most likely to be interested in it. This minimizes the risk of making a mistake and increases the number of ad impressions and the chance of reaching your target audience quickly. 
Summary
As you can see, proper strategy, optimization and strategic planning of your next moves can be the key to achieving results. Despite the limited advertising budget, it is still possible to invest in Google Ads, which can benefit smaller businesses.  
However, due to the low value of the advertising budget, a lot of consistency and patience are needed in marketing efforts. You will most likely have to wait longer for the results of an ad campaign with a low budget, but regular action and planning can bring long-term benefits.   
While a small budget can be a challenge, in the hands of the right professional, a well-run campaign can increase the profitability of advertising efforts and, in turn, traffic and sales on an e-commerce site.  
Therefore, if your campaign needs a boost, contact us for a free audit to see how you can make your campaign more effective with a certain amount of advertising budget within your Google account. 
Read more: Google Ads for Castlock